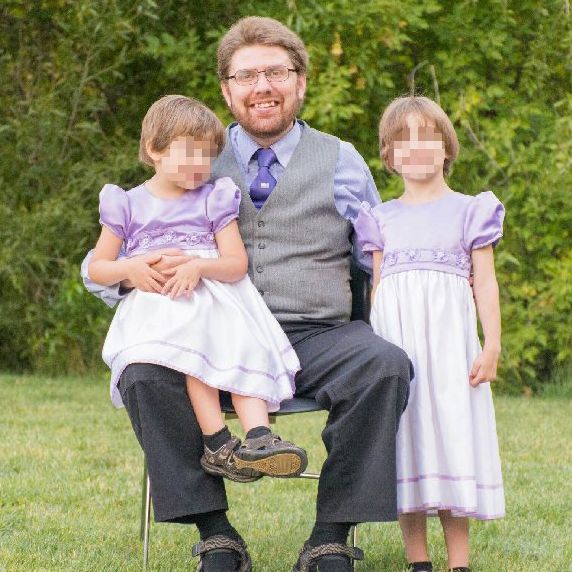 John Coltharp with his two daughters.
Photo: KUTV 2News and Iron County Sheriff
While divorcing her ex-husband last September, a Utah woman gave a judge reasons why should she have full custody of her four children. She claimed her husband, 33-year-old John Coltharp, was a doomsday prepper who carried a pistol, and he'd threatened to kill any child-services worker or police officer who tried to take their kids away. She asked for a temporary restraining order before the divorce was settled, but District Judge Derek Pullan refused. He thought her husband's religious beliefs "were not extreme enough" to be an "immediate threat," according to the Salt Lake Tribune. Coltharp disappeared with the four children that month.
After he disappeared, his family told police that Coltharp and 34-year-old Samuel Shaffer had formed a religious group called Knights of the Crystal Blade on the website "The Kingdom of God or Nothing!!!" where they outlined a religious doctrine supporting polygamy that includes marrying children. He reportedly told his sister that "girls are meant to get married at the age of 12 — their bodies are ready." The family suspected that he and Shaffer had traveled south to recruit more members for their group.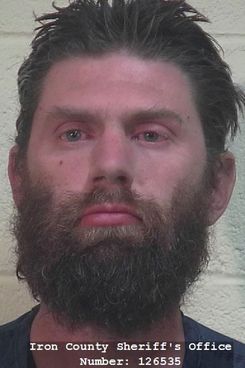 Police say Coltharp took the children 200 miles south of their home to a remote compound of three trailers pushed together in the Utah desert, where both he and Shaffer stayed with their kids: Coltharp's two boys and two girls, and Shaffer's two daughters.
An Amber Alert led investigators to the Lund, Utah, desert, where they first found two boys on the compound alone on Monday. Then the search continued: Shaffer had allegedly fled with the four girls farther into the desert and stayed with them in a tent the previous night. He left the girls without food or water and was found alone on a road Monday afternoon. The girls were found that evening — two hiding in plastic water barrels, and two in a trailer. All four girls were taken to a local hospital.
"For us, the value of the Amber Alert system, that was key in locating Mr. Shaffer and recovering the girls," Lieutenant Del Schlosser of the Iron County Sheriff's Office told the Salt Lake Tribune. "They were shaken, but as they got warmer, they became much more calm and talkative."
Coltharp was charged with first-degree felony kidnapping and obstruction of justice, as reported in the Chicago Tribune. Shaffer is being held on suspicion of kidnapping and child abuse, but as of Tuesday, he hadn't yet been charged.