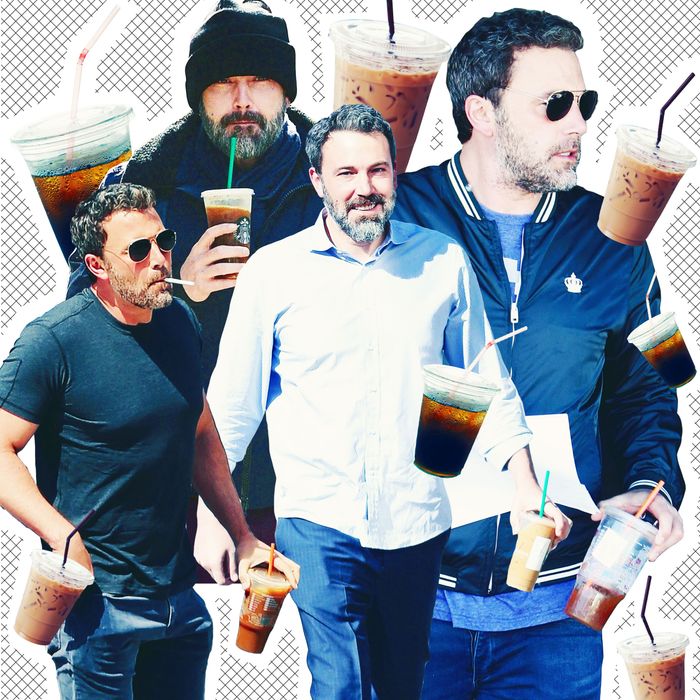 Iced coffee, baby!
Photo: BACKGRID
Like so many of us, Ben Affleck experienced ups and downs in 2017. He happily introduced the world to his new girlfriend, SNL producer Lindsay Shookus — and then all the tabloids reported that their relationship started as an affair when he was married to Jennifer Garner. He got all ready to promote his new Batman movie Justice League — and then two different women accused him of groping them, and he had to sort of apologize to one of them. The Patriots won the Super Bowl — and then he had to go to church. High highs, low lows. Through it all, though, one thing remained constant: iced coffee.
During approximately 47 different outings captured by the paparazzi this year, Affleck carried a big, sloshy cup of iced coffee. Sometimes it was from regional favorite Dunkin' Donuts, sometimes it was from Starbucks. Sometimes it was from a restaurant at nighttime. It seems Affleck felt better facing photographers with his security java in hand. Groping scandal? Hey buddy, I'm just walking around with my iced coffee. Not gonna play Batman anymore? Thinkin' about it over some iced coffee. Relapse rumors? Iced coffee!
Shookus even picked up the habit. One on of their first public outings as a couple this summer, a very sweaty Affleck and a very smiley Shookus carried iced coffees right out of a fancy Beverly Hills restaurant at 8 p.m.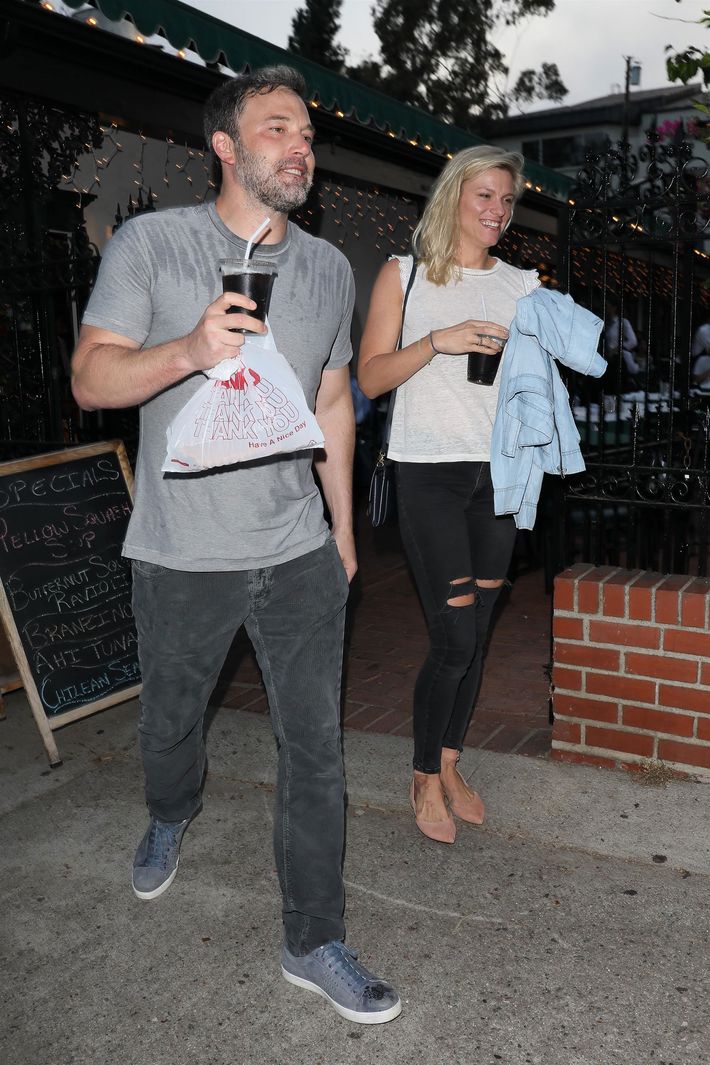 After that, they were almost never spotted without their plastic cups. They carried iced coffee when they were happy …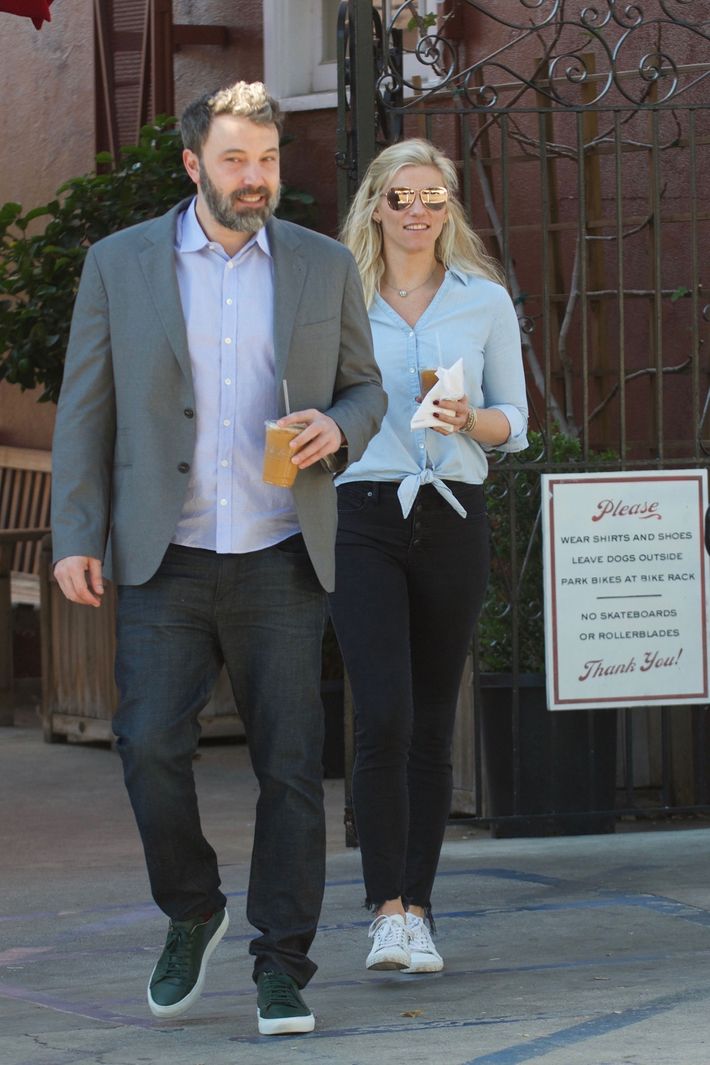 … and when they were staring into the abyss.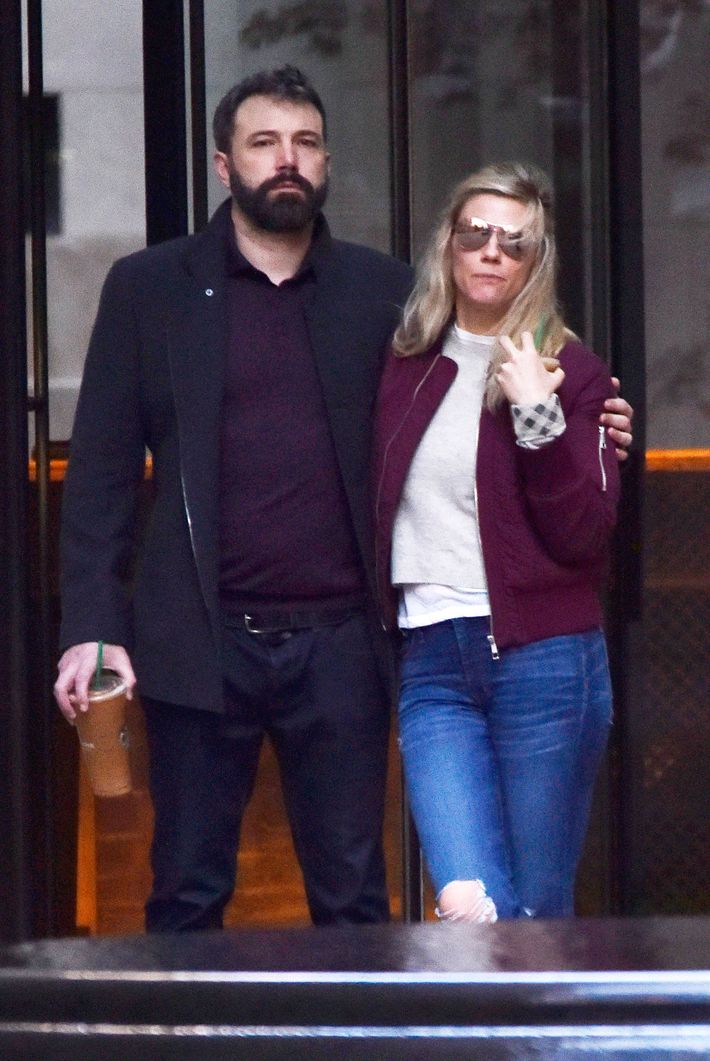 Sometimes Shookus was spotted carrying a Venti iced coffee (with just a little bit of milk) to Affleck.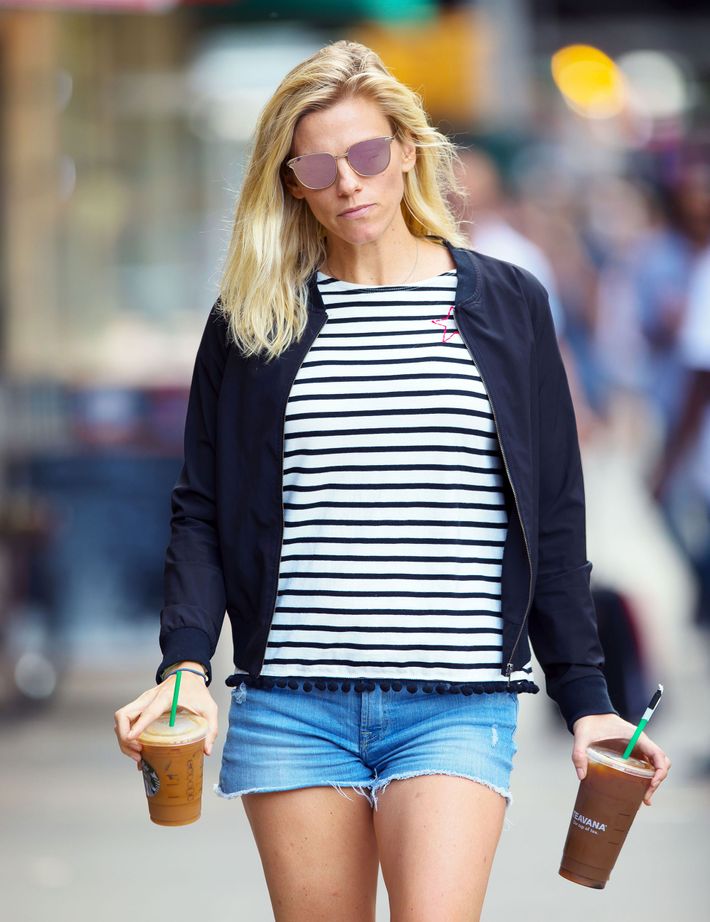 And sometimes Affleck enjoyed a Venti by himself.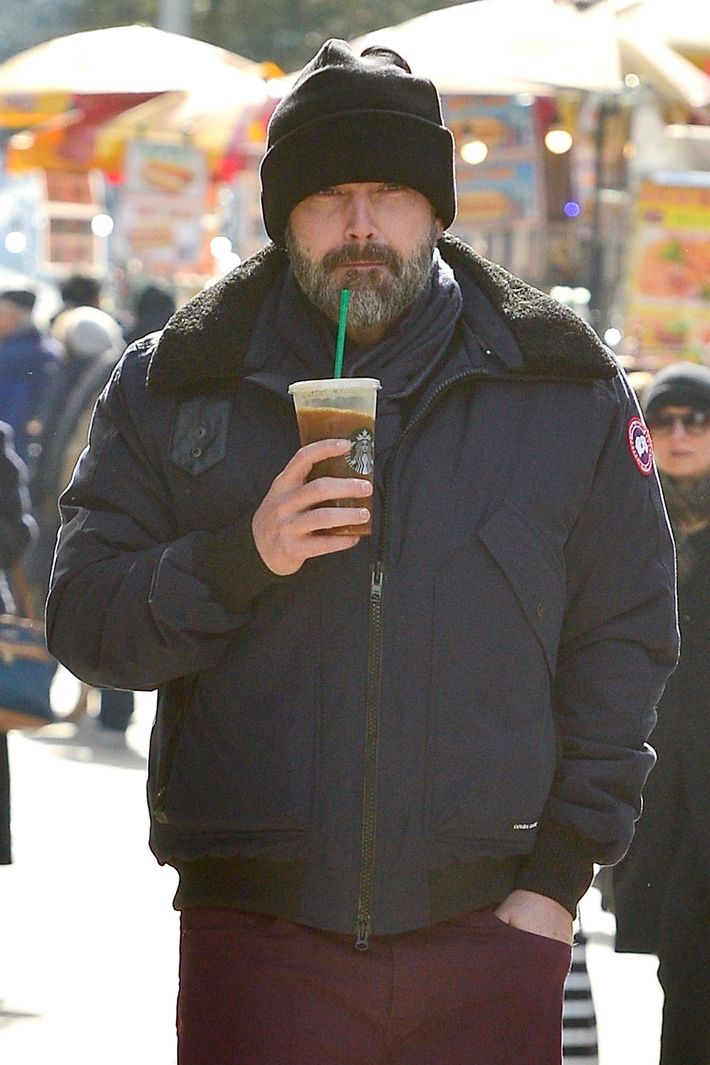 Occasionally, Affleck paired an iced coffee with a lit cigarette.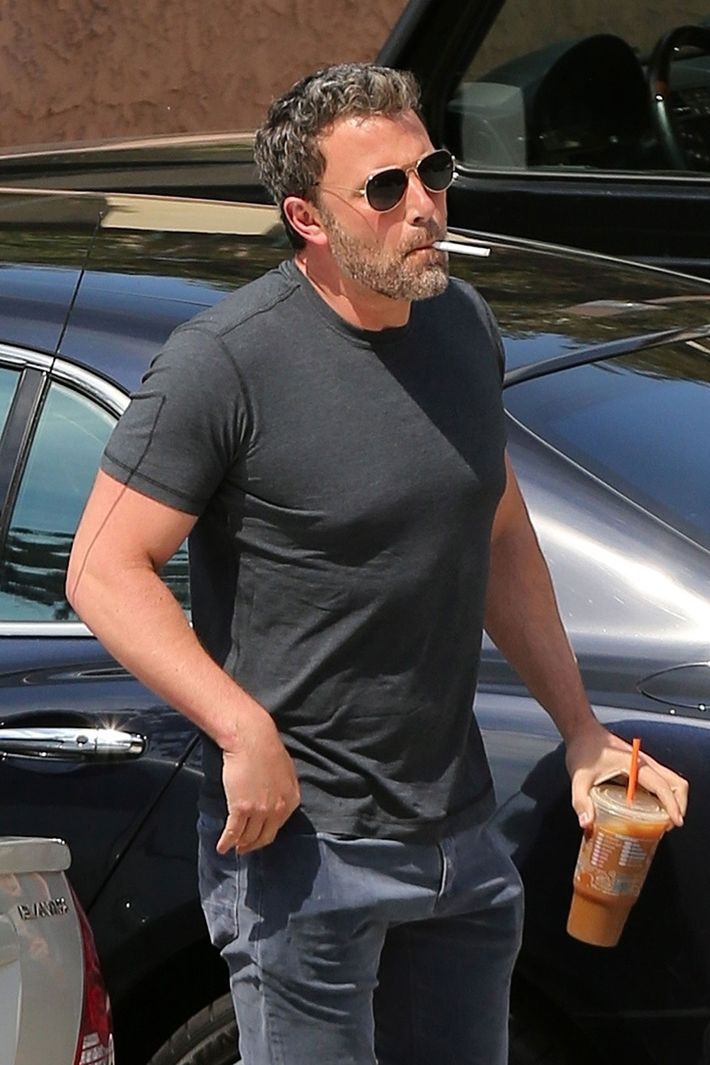 Or with a newspaper and a pensive expression.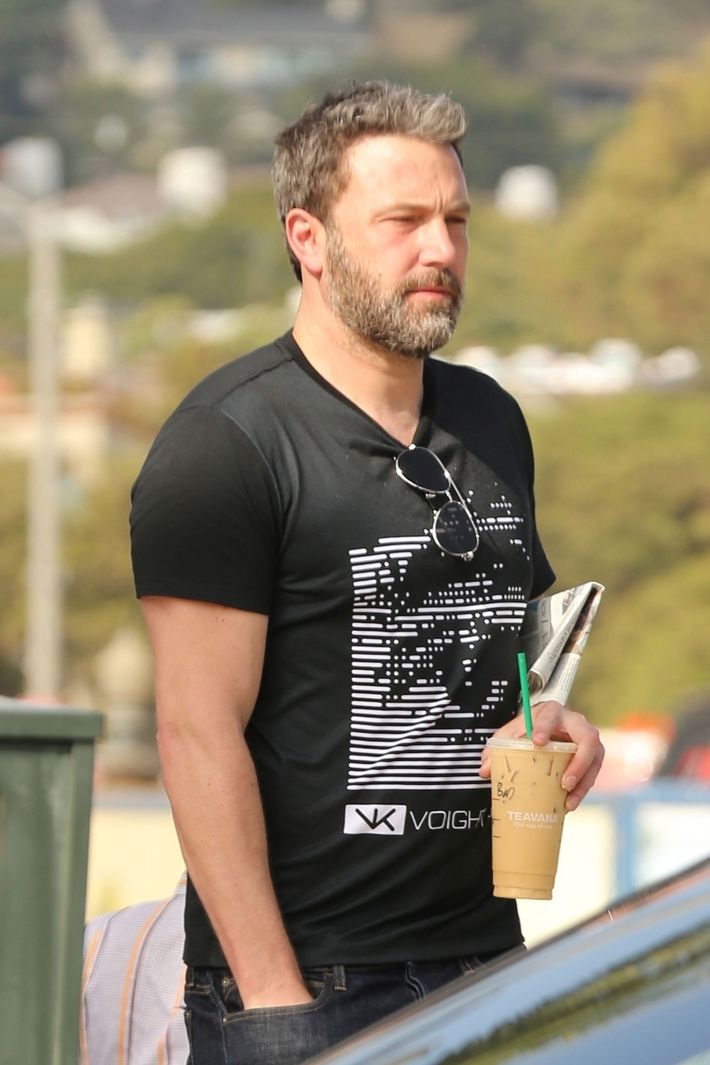 For Affleck, a big, iced coffee could cure a bad day, or even a bad week. This photo was taken on his way into church a few days after the actress Hilarie Burton accused him of groping her during a TRL interview in the mid-2000s.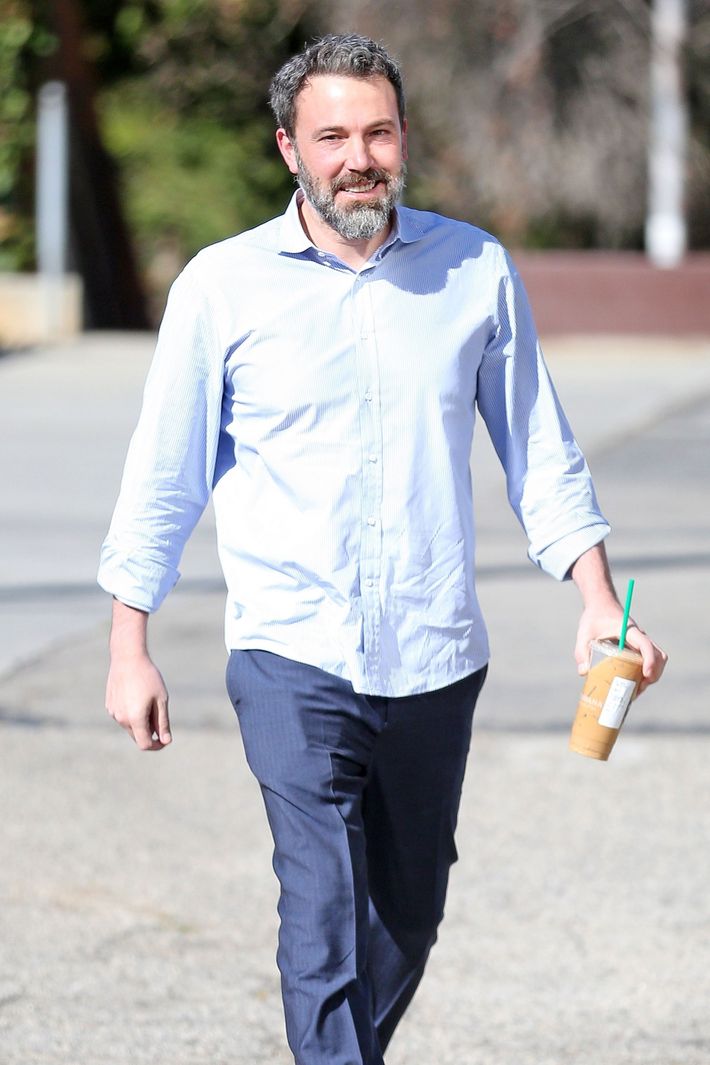 Whether he was going for a drive …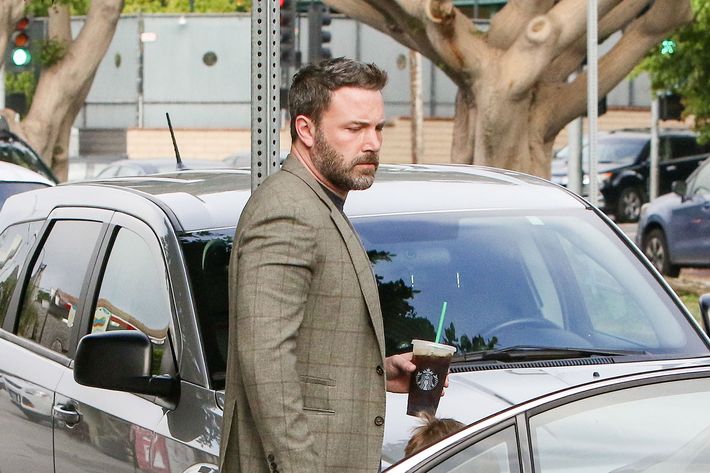 … or leaving a doctor's appointment with a crinkly piece of paper …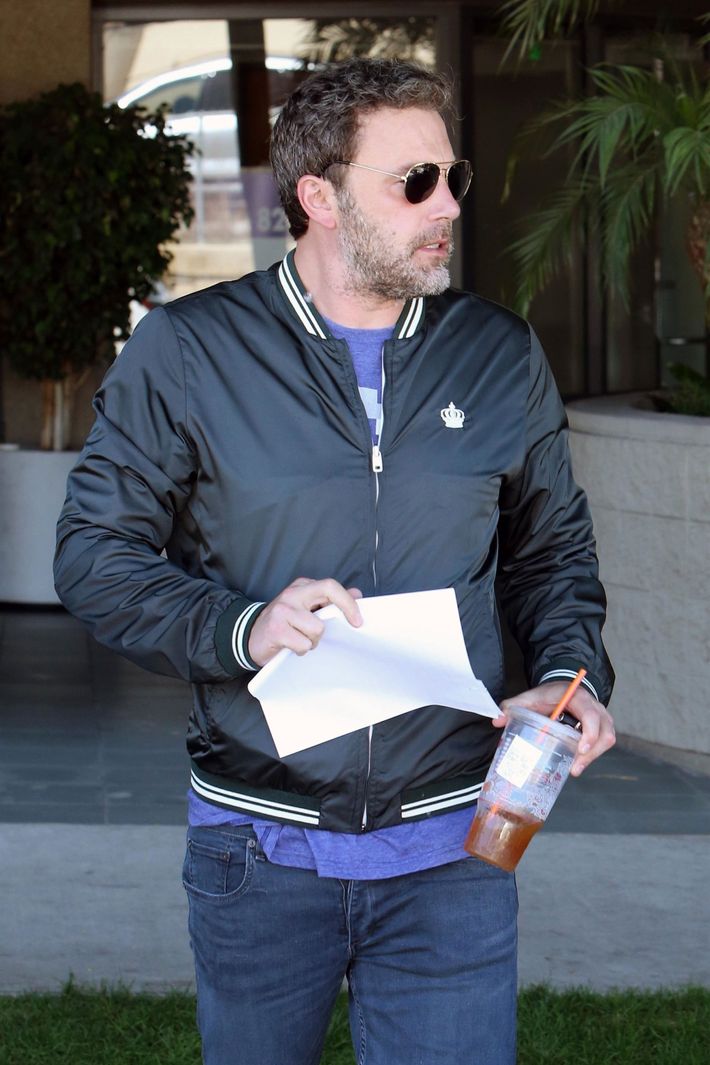 … or hanging out in the airport with his one true love, Affleck always made sure to pick up his favorite iced coffee.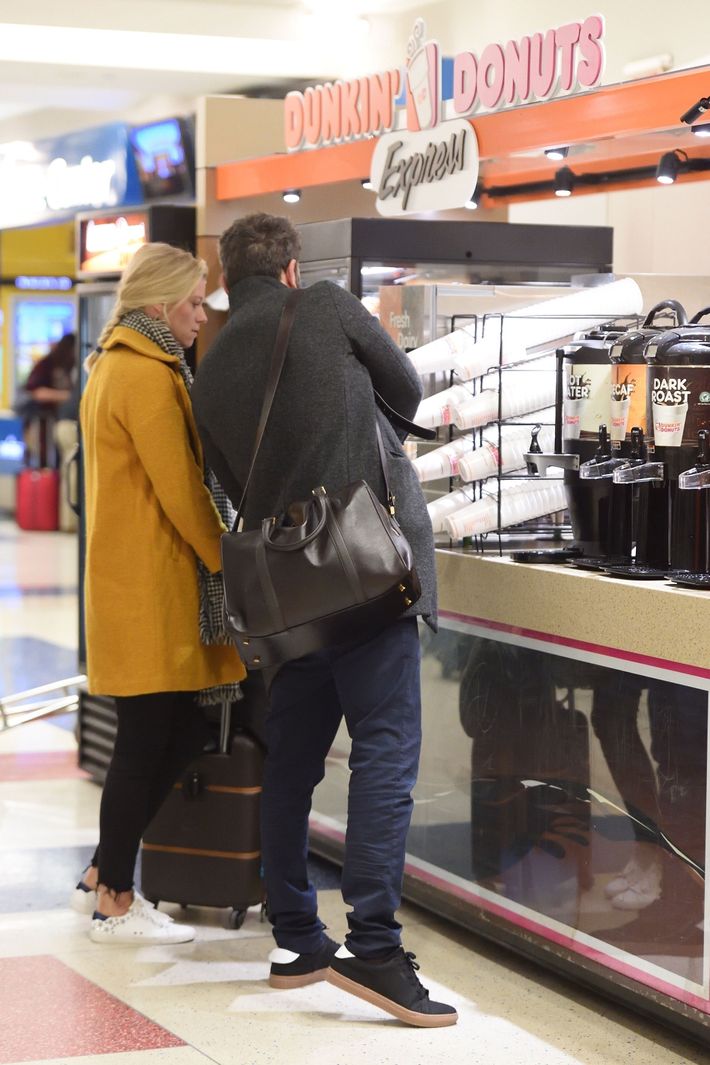 God forbid he ever runs out.