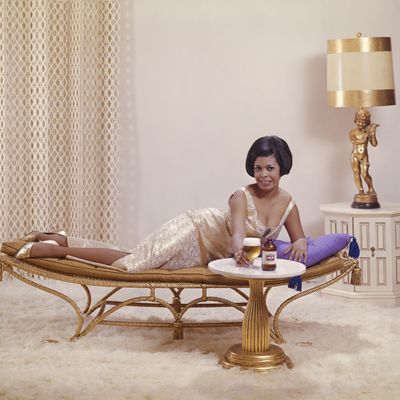 Photo: Tom Kelley Archive/Getty Images
"Marriage is a healthy estate," British physician William Farr wrote in 1858, in one of the first studies to conclude that married people were better off than their single counterparts. "The single individual is more likely to be wrecked on his voyage than the lives joined in matrimony."
The ensuing decades have done little to dissuade social scientists of their certainty that single people were doing themselves a disservice. Until now. In 2017, it was that conviction that got wrecked.
As a psychologist, I study single people – their lives, their happiness, the stigma they face – and I can say that this has been a banner year for the publication of massive studies challenging what we thought we knew about their supposedly inferior life voyages. New insights just kept coming: on sex and dating, on self-esteem, on what it means to be an adult. And they came just in time: In recent history, there have never been as many unmarried adults as there are right now. Here are a half dozen of the coolest discoveries about single people from the year 2017.
Demographically, single people are more powerful than ever before.
In 2017, the Census Bureau reported that a record number of adults in the U.S. were not married. More than 110 million residents were divorced or widowed or had always been single; that's more than 45 percent of all Americans aged 18 or older. And people who did marry were taking longer than ever to get there. The median age of first marriage rose to 29.5 for men; for women, it reached 27.4. (These trends are likely to continue: A report from the Pew Research Center a few years ago predicted that by the time today's young adults reach the age of 50, about one in four of them will have been single all their life.)
Living alone is also becoming more popular. This summer, the Canadian press was abuzz with the news that for the first time in the nation's history, more people were living in one-person households than in any other arrangement. In the U.S., the number of people living without a spouse or partner rose to 42 percent this year, up from 39 percent a decade ago.
Individualistic practices like living alone aren't just Western phenomena — they've gone global. In analyses of a half-century of data (1960–2011) from 78 nations around the world, psychology researcher Henri C. Santos and his colleagues found that the popularity of such practices grew significantly for 83 percent of the countries with relevant data. Individualistic beliefs, like valuing friends more than family, have also been on the rise, increasing significantly for 79 percent of the nations across the five decades.
Marriage is no longer considered a key part of adulthood.
A half-century ago, Americans who had not yet married wouldn't be considered real adults. That's no longer the case. According to a 2017 Census Bureau report, more than half of the participants in a nationally representative sample (55 percent) said that getting married was not an important criterion for becoming an adult. The same percentage also said that having a child was not an important milestone of adulthood. More important now is completing formal schooling and having full-time employment; 95 percent said that each of those criteria was at least somewhat important.
High-schoolers aren't as into dating — or sex.
In a study published this fall, psychologists Jean M. Twenge and Heejung Park analyzed four decades' worth of data (1976–2016) on the sex and dating experiences of more than 8 million students in the ninth through twelfth grades. The percentage of teens who had ever been on a date was lowest in the most recent years of the study. And along the same lines, the percentage who had had sex was at an all-time low in recent years.
Single people are having more sex than married people.
Moving past the teens and on to people 18 and older, the same holds true: Adults are having less sex than they used to. Analyzing survey data collected from more than 26,000 people between 1989 and 2014, researchers found that the average person now has sex around nine fewer times per year than the average person in the early '90s.
But not all groups followed the same sexual trajectory — the drop was especially pronounced for the people who were married or divorced, compared to people who had always been single. In fact, according to one of several ways of looking at the data, singles are now having sex more often than married people are.
And then there are people that aren't having sex at all. The idea that there are some people who just do not experience sexual attraction has a more prominent place in our cultural consciousness today, something for which the the Asexual Visibility and Education Network (AVEN), founded in 2001, gets much of the credit. By 2017, there was enough research on asexuality, including large-scale studies, to justify a review article in the Archives of Sexual Behavior. Defying the early skepticism on the topic, authors Lori A. Brotto and Morag Yule concluded that asexuality is a unique sexual orientation, one that applies to up to 3 percent of adults, and not a sexual dysfunction or psychiatric disorder.
A relationship doesn't mean higher self-esteem …
As teens shrug at the idea of dating and adults put off or skip marriage altogether, skeptics might wonder, aren't they all missing out on that boost of self-esteem that comes from "having someone"?
Not really. In a landmark study on the link between romantic relationships and self-esteem, researchers Eva C. Luciano and Ulrich Orth studied more than 9,000 adults in Germany as they entered or ended romantic relationships or stayed single. Their conclusion: "Beginning a relationship improves self-esteem if and only if the relationship is well-functioning, stable, and holds at least for a certain period (in the present research … one year or longer)." People who started new romantic relationships that failed to last a year ended up with lower self-esteem than the people who stayed single. There was nothing magical about marriage, either; people who married enjoyed no better self-esteem than those who stayed in romantic relationships without tying the knot.
… and marriage doesn't mean better health.
Part of the mythology of marriage, long bolstered by the writings of social scientists, is that people who marry become healthier than they were when they were single. After all, the logic goes, married couples get all that loving support from each other, and they make sure their spouses are taking care of themselves. But three big methodologically sophisticated studies published in 2017 shook our faith in that idea.
In one of the studies, researchers followed more than 79,000 U.S. women between the ages of 50 and 79 over a three-year period, tracking whether they got married (or started a serious relationship), stayed married, got divorced or separated, or stayed single. Author Randa Kutob and her colleagues also took repeated physical measurements of the women's waist size, body-mass index, and blood pressure, and asked them about their smoking, drinking, exercise, and eating habits.
With just one exception, every significant finding favored the women who either stayed single instead of marrying, or who got divorced instead of staying married. For example, the women who married gained more weight and drank more than those who stayed single. The women who divorced ate healthier, exercised more, and had smaller waists than the women who stayed married. (The one exception was that the women who divorced were more likely to start smoking than the women who stayed married.)
In the second study, a 16-year survey of more than 11,000 Swiss men and women, the people who married reported slightly worse overall health than they had when they were single, even taking into account changes in health that often occur with age. And in the third study, sociologist Dmitry Tumin surveyed more than 12,000 adults in the U.S. who got married for the first time to see if they described their general health as better after they married or better when they were single. He broke down the data several ways: He examined men's marriages separately from women's; he conducted separate analyses of the marriages of people born in different decades; he evaluated marriages that lasted for different lengths of time. In all the scenarios he looked at, with one exception, the people who got married never reported being healthier. The exception was for the oldest women (born between 1955 and 1964) whose marriages lasted at least ten years, who considered themselves slightly healthier.
It's a powerful blow — one of many — against the notion that marriage is the ideal way to live. For a long time, we've accepted the idea that unless they hurry up and marry, single adults will stay sexless and unhappy until they die (and sooner, at that). But it seems single people don't scare so easily anymore — in unprecedented numbers, they are going ahead and living their single lives, which are often healthier and more fulfilling than those of their coupled counterparts. In 2017, finally, the weight of the scientific evidence from the most sophisticated studies was on their side.