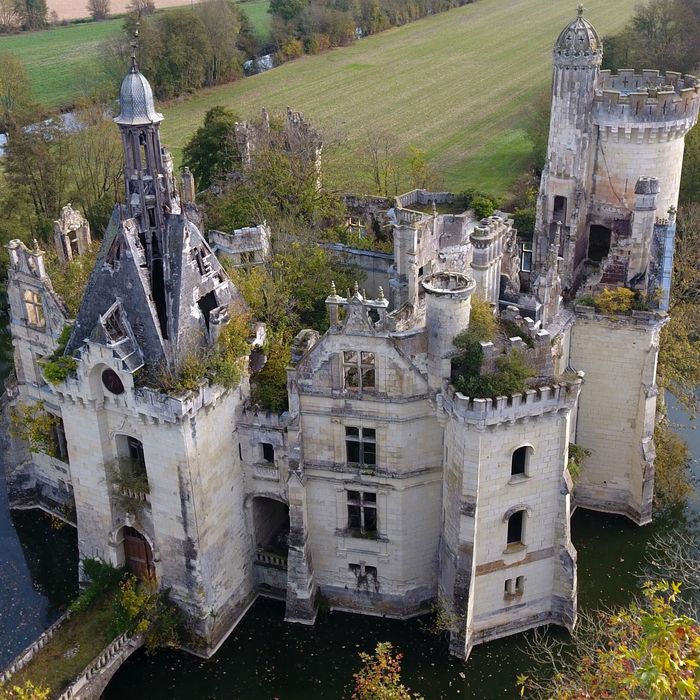 The Château de la Mothe-Chandeniers.
Photo: Guillaume Souvant/AFP/Getty Images
If you too love to waste hours scrolling through the intoxicating world of online real estate listings, here's a situation that may interest you: thousands of people pitched in just a bit of cash to collectively buy an old French castle.
The Château de la Mothe-Chandeniers was built in the 13th century and abandoned for the last time in 1932, so it's a bit of a fixer-upper but truly [HGTV voice] a great space.
Its dire need for repairs is why it was put up for sale in the first place. NPR reports that it was placed on the crowdfunding platform for French heritage sites and relics, Dartagnans, in the hopes of raising the €500,000 ($591,305) to buy it. Just over 6,000 people submitted in the first 40 days to reach that goal; now the castle has over 8,000 donors, with most submitting €50 or €60.
There's a catch, of course: These 8,000 people have a "membership card and access to part of the castle" but won't actually own or live in it. Which is probably for the best — the Ikea trip would be a nightmare.