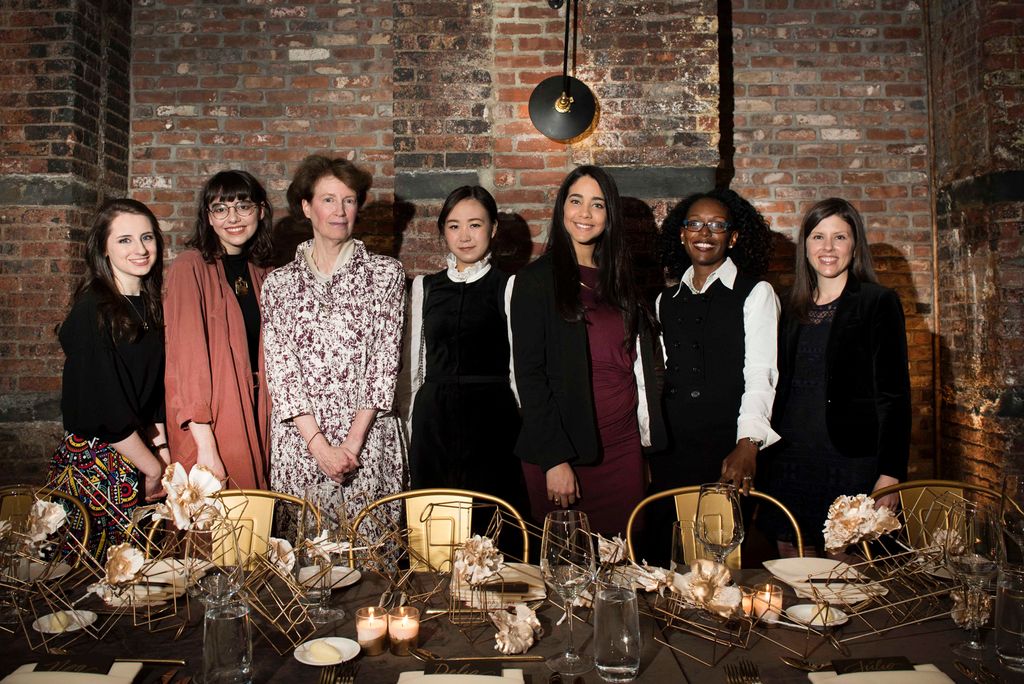 On the evening of Tuesday, November 14, New York magazine and the Cut co-hosted an intimate dinner party with Delta® Faucet. Together, the brands celebrated Dream & Design: a Design School Challenge, an inaugural contest that called upon design students to submit their most innovative and imaginative kitchen and bathroom concepts – for the chance to win a $10,000 scholarship.
Held at the historic Beekman Hotel – a 19th century masterpiece that was recently restored with much of its original splendor intact – the event welcomed 40 guests for a convivial seated dinner.
The five contest finalists mingled with notable design-industry players including contest judges Noa Santos, co-founder and CEO of Homepolish, and Seth Fritz, Delta Faucet senior industrial designer. Cathy Roper, Delta's director of brand marketing, and Delia Kenza Brennan, a Brooklyn-based interior designer and student mentor for the contest, were also on hand, along with designers Ghislaine Vinas, Frank de Biasi, Sheila Bridges, and Alexandra Shuman, and architects Michael Shuman and Doug Meyer.
Wendy Goodman, editor of New York's Design Hunting, curated the event, and expressed her passion and gratitude to be able to discover and support young, emerging talent. After congratulating all five finalists and predicting their future accomplishments, Goodman announced the contest winner at the climax of the evening. Yaneli Rozon, a student at New York School of Interior Design, was named to the top spot for her industrial-leaning bathroom design.
Click through the images below for more highlights from the event, and stay tuned for a closer look at Rozon's winning rendering and story, coming soon on the Cut.

See all of the finalists' entries here:
Yaneli Rozon's industrial master bath (winning submission)
Tova Tropp's function-first kitchen
Vanessa Skawski's Moroccan-themed bath
Yeon Seo "Jessica" Park's health-conscious kitchen
Erin Checkosky's vintage-inspired refuge
All photography by Liz Clayman.
This is paid content produced for an advertiser by New York Brand Studio. The editorial staff of The Cut did not play a role in its creation.