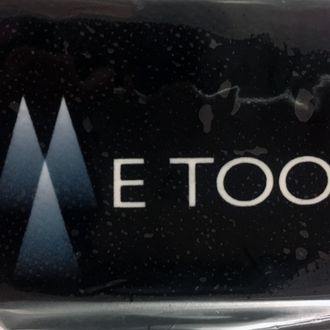 A "Me Too" cookie.
Photo: Jessica Roy/The Cut
This week, to mark the end of the year, the Pitch Agency, a Southern California–based PR company, is sending "Me Too" cookies around to newsrooms.
The cookies came in a package highlighting 2017 pop-culture trends, and include a Covfefe cookie, a hurricane cookie, and a cookie with an image of President Trump throwing toilet paper — just like he did in Puerto Rico.
But for their "Me Too" cookie they took the cultural commentary an extra step, and designed the M of "Me Too" to look just like the W of the Weinstein company logo.
Happy holidays.