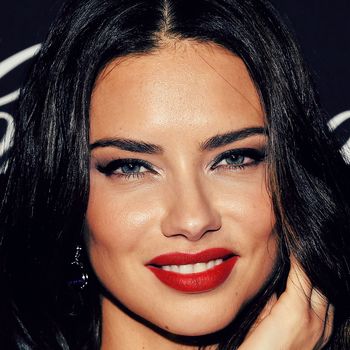 Adriana Lima.
Photo: Frazer Harrison / Staff/2017 Getty Images
Adriana Lima, a canon Victoria's Secret angel since 1999, posted a life update on Instagram this weekend. The model announced that she would no longer take off her clothes for sexy photo shoots "for an empty cause." She was spurred to make this decision after realizing that a friend was "unhappy" with her body.
The Brazilian model wrote, "[W]e can't [continue] living in a world with such superficial values, it's not fair." The post did not specifically say whether or not she would be leaving her post at Victoria's Secret over her new revelations, though she did write that she woke up every morning thinking, "Was I going to be accepted in my job?" She ended the post with the hashtags #embraceyourself #natureisbeautiful and #LOVEYOU. She also did not provide examples of photo shoots that are worth undressing for.