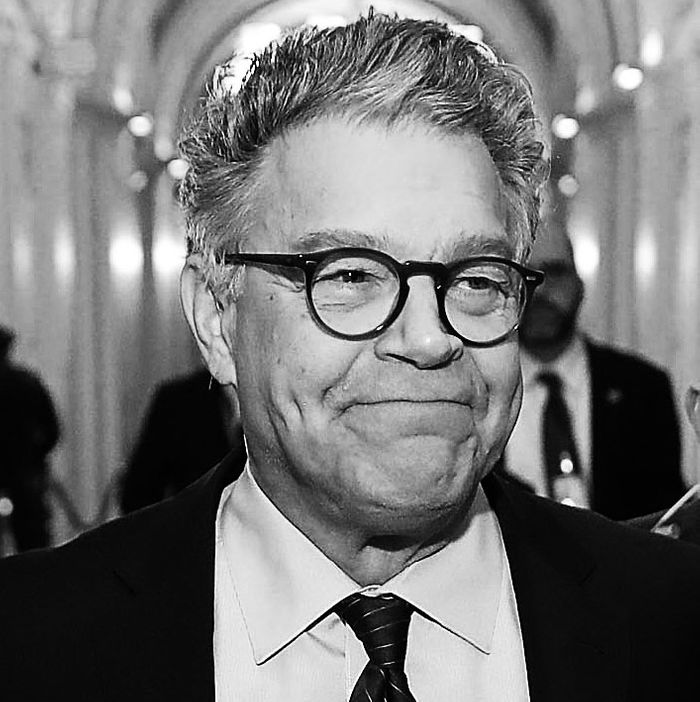 Senator Al Franken.
Photo: Chip Somodevilla/Getty Images
Senator Al Franken announced on Wednesday that he will officially step down from his position on January 2, 2018, following multiple allegations of sexual misconduct.
In his resignation speech earlier this month, Franken said he "wanted to be respectful of that broader conversation" about sexual assault, but that some of the allegations against him are "simply not true." He also expressed frustration that he was being forced to resign, while President Trump, who has been accused of sexual misconduct by over 20 women, was not.
"I, of all people, am aware that there is some irony in the fact that I am leaving, while a man who has bragged on tape about his history of sexual assault sits in the Oval Office," he said.
Prior to his resignation, the Senate Ethics Committee opened an investigation into Franken's past behavior, after he was accused of groping and forcibly kissing numerous women.
Franken's replacement, Minnesota Lieutenant Governor Tina Smith, will be sworn in on January 3.