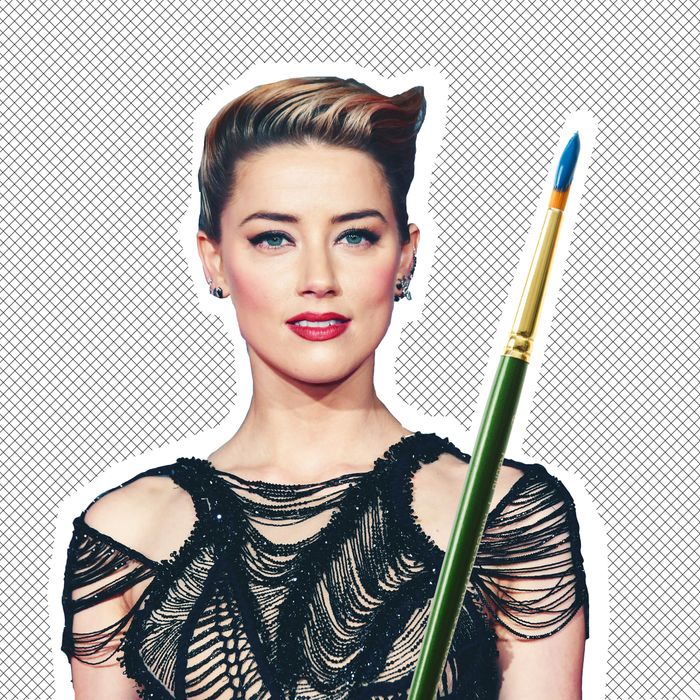 Amber Heard, paintbrush.
Photo: Getty Images
Just a few months after confirming their breakup through an Instagram comment, it sure looks like Elon Musk and Amber Heard are back on — they were spotted kissing (on the lips!) in Los Angeles on Thursday. That's all fine and dandy, but let's not neglect the most important detail of this story. Heard was apparently wearing a paintbrush in her hair during the kiss.
We'll give you a minute to digest that. (Paintbrush. Hair. Paintbrush.) But, should you doubt it — though who would ever lie about anything so perfect? — then check out the exclusive pictures on TMZ.
According to TMZ, Heard and Musk had "PDA-heavy lunch," which comes just one month after they were spotted together in public for the first time since their split. Unfortunately, TMZ provides no information whatsoever about why Heard would be wearing a paintbrush in her hair.