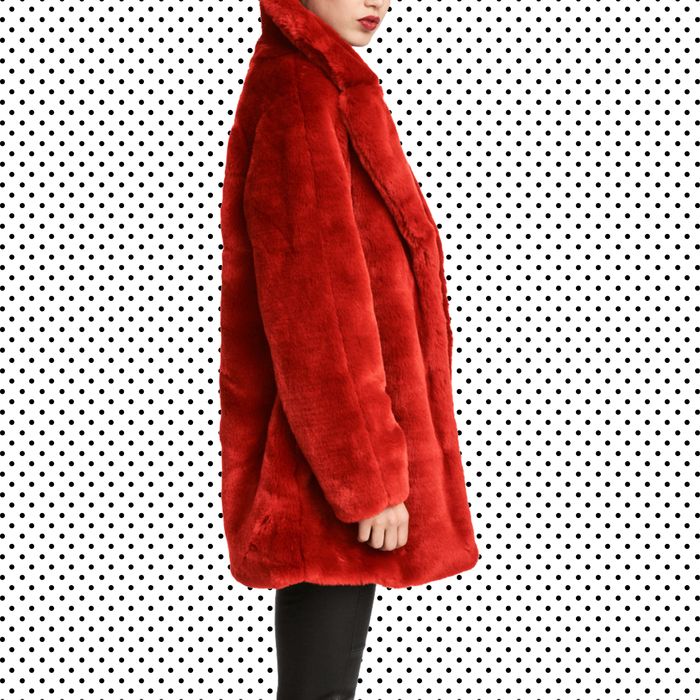 The Cut's Advent Calendar Gift Guide: Counting down to Christmas with one guaranteed-to-please gift idea under $100 every day.
Two of the season's most dramatic trends — the muppet coat and fire-engine red — come together in this epic coat from H&M.
While almost every fast-fashion shop sells a faux-fur coat, it's hard to find one with the right material and fit. If the faux fur is too long or too sparse, you risk looking like a recycled shag carpet. If the cut is too heavy, it adds a Michelin-man bulkiness to your upper half. But this one is plush, with notched lapels that give it an elegant tailored feeling.
Buy it for your trendiest friend, but act fast. Showstopping pieces like this are the first to sell out, so it's probably best to pull the trigger now.
(Editor's note: We told you not to hesitate: H&M's fire engine red coat is nearly sold out, but here's another faux-fur coat we love.)
If you buy something through our links, New York may earn an affiliate commission.