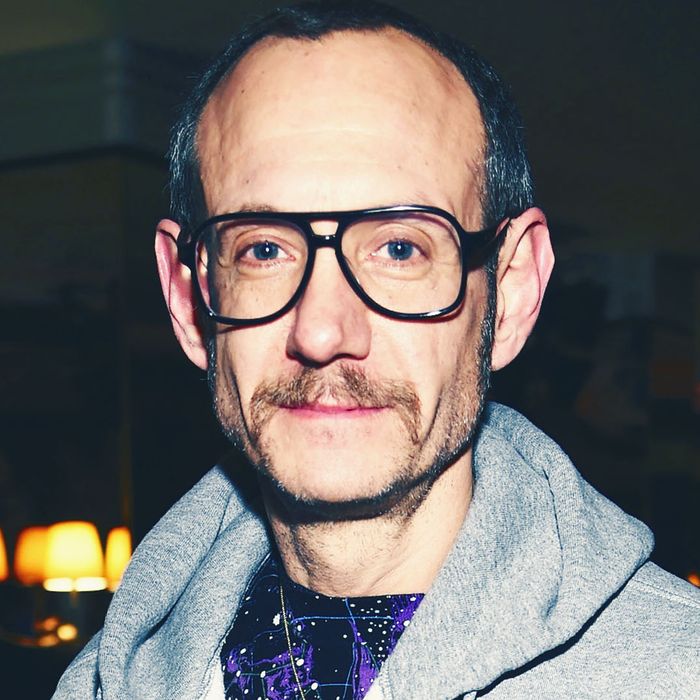 Terry Richardson.
Photo: Dimitrios Kambouris/Getty Images for Brandon Maxwell
Designer and model Lindsay Jones is the latest woman to accuse photographer Terry Richardson of assault in a new HuffPost report.
According to Jones, she met Richardson sometime in 2007 outside Balthazar in New York City. They started talking and he suggested he would be interested in doing a photoshoot with her. They began texting and eventually Jones met Richardson at his apartment, and Jones claims Richardson assaulted her as soon as she walked in the door.
According to HuffPost:
Once Jones was on her knees, she said, Richardson pulled out his penis and told her to "suck his dick." She told HuffPost that he then attempted to force his penis into her eye socket.




He did this with such force that Jones remembers thinking that he might have given her a black eye. "I just wanted it to be over so I could leave," she said, later adding: "He kind of turned me into … [in] that moment I was at his disposal, as a commodity."




Richardson eventually masturbated to completion, said Jones, ejaculating in her mouth after ordering her to "swallow it like a good girl." After the assault, Jones said, Richardson immediately told her to leave his apartment, directing her to pull up her low-riding pants on her way out.
Jones said Richardson continued to contact her and ask her to "suck his dick" but she refused, and deleted his number and the texts. (Richardson has "adamantly" denied the accusations, and his lawyer Lisa M. Buckley has referred to Jones as, "an opportunistic publicity seeker.")
But Jones is not the first woman to accuse Richardson of sexual harassment or assault. Model Jamie Peck has accused Richardson of asking her to touch his penis during a photoshoot in 2010, and Anna del Gaizo has claimed the photographer repeatedly pressed his penis into the side of her face during a photoshoot in 2014.
In response to these claims, Richardson has since been banned from working with Condé Nast, and Elle, a Hearst Publication, canceled a cover shot by Richardson. He was also recently dropped by Valentino.
Jones said she decided to report her experience now in an effort to protect young women in the modeling and fashion industries.
"I would warn the whole of the world: I would not enter a photographer's studio unless there is a huge team there," she said. "I'm a little PTSD, probably, but I never feel safe entering anyone's apartment alone ever anymore. I carry pepper spray. I don't like to enter apartments unless there's a whole team with a creative director and a call sheet with very top-level production. I won't go to someone's house and talk to them about a shoot unless they're a friend I've known for a very long time. Even if they have notoriety — because a lot of the time, when they have notoriety it's even worse." 
Read the full story here.