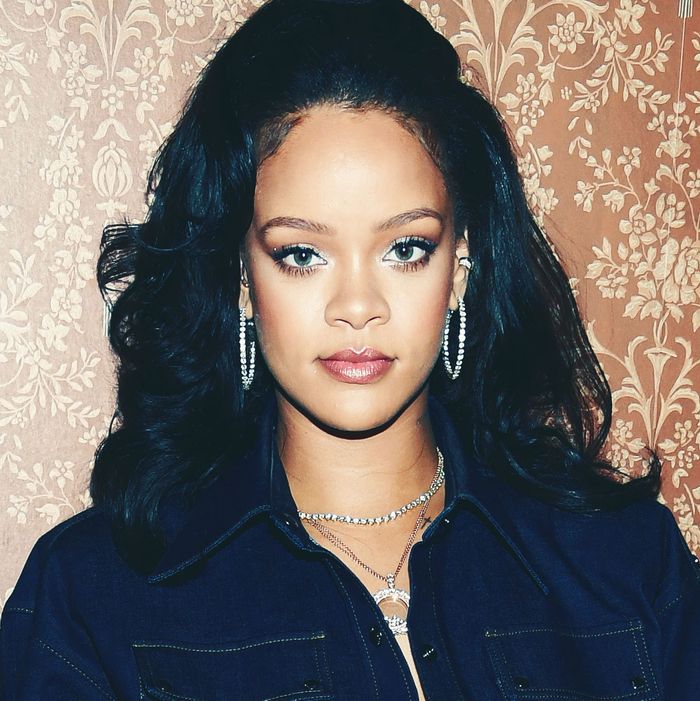 Rihanna.
Photo: Dimitrios Kambouris/Getty Images
Rihanna's Navy is getting increasingly creative about paying respects to their queen. One Prague-based tattoo artist, Alena Wedderburn, creates portraits of the singer out of her own Fenty Beauty products. The paintings, done on the artist's leg, involve reindeer ears, matrix sunglasses (classic), and Solo-cup-red lips. Wedderburn used the Stunna lip paint and Galaxy-collection eye-shadow palette and brush to create the first portrait of Rih as a reindeer.
So far, the singer has not commented on either portrait. But as Wedderburn draws her frequently, it's probably only a matter of time.