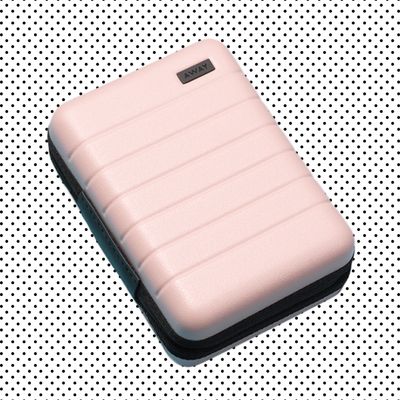 The Cut's Advent Calendar Gift Guide: Counting down to Christmas with one guaranteed-to-please gift idea under $100 every day.
Away originally made this miniature version of their luggage as a promotional item for editors. But it was such a hit that the brand began to produce them for real, just in time for the holidays.
What makes this case better than your standard fabric pouch? Well, it fits everything I could ever need for travel. For my last trip — to Hawaii — I crammed in the following: a toothbrush, a travel-sized toothpaste, a razor, all of my skin care (8 miniatures in a variety of sizes), and a full tube of sunscreen that just made it under the TSA guidelines. And I had room to spare! My favorite detail: a tiny netted pocket to hold hair ties and earplugs. The entire thing zips up neatly without any bulges.
Full disclosure: I have TSA pre-check, so I almost never need to unpack my liquids. But even if you don't, it's still super useful: Just pop your products into a clear baggie within the case. I'm not sure I can overstate how much I love this thing. And at $35, you can get one for your favorite frequent flier and then get one for yourself, too.
If you buy something through our links, New York may earn an affiliate commission.