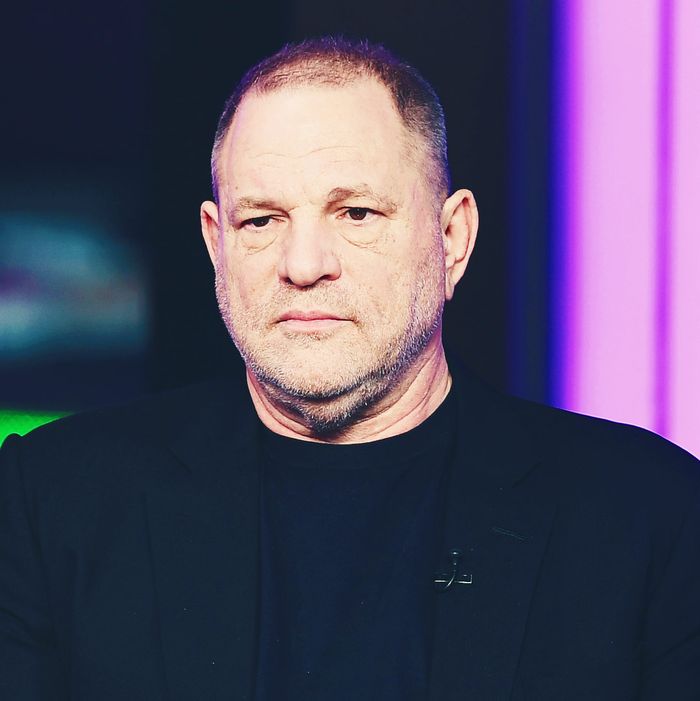 Harvey Weinstein.
Photo: Dave Kotinsky/Getty Images for Spike
If the recent Weinstein news cycle hasn't completely worn you down, you'll soon be able to watch a "definitive" documentary about the Harvey Weinstein scandal, brought to you by the BBC.
Per the Wrap, the two-part documentary will be the "definitive take" on the Weinstein scandal, featuring interviews with his accusers as well as others in the business who have yet to speak out. Titled Weinstein, the film will chronicle the superproducer's career and downfall, as well as examining "the complex mix of money, power, exploitation, and abuse" that has long permeated Hollywood.
"As well as revealing the inside story of the past few months in minute detail, it will also look to the past to tell the story of abuses of power within Hollywood since its very origins and chart the rise of Harvey Weinstein himself over many decades," said the BBC's Tom McDonald.
Sound like some light viewing!