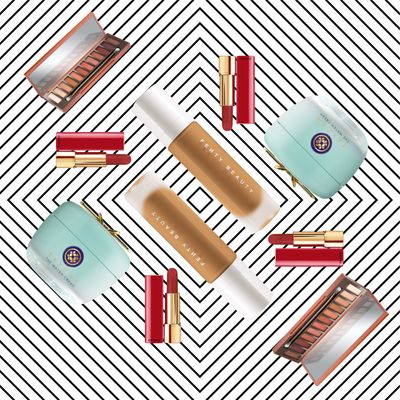 It seems like just yesterday we were waxing poetic about the 2016 release of Dyson's first hairdryer, and then poof! We landed in 2017. This year Rihanna, in a moment of benevolence, gave us a best-selling makeup line; Gwyneth Paltrow dished out expensive wellness pills; and the fine folks at Vinter's Daughter turned us into oil evangelists. But which products did we love more than anything? Which creams were absolutely life-changing? Read on for our edit on the best beauty products of the year.
The Shampoo Made With Human DNA
The Oil That Makes Showers Fun
The Hair Care That's Better Than the Expensive Stuff
The No-Makeup-Makeup Blush
The No-Hairstyle Hairstyle Trick
A Drugstore Cushion Compact
The New Skin-Care Cure-All
An Affordable Mascara That's Actually Great
The Makeup Collection My Friends Kept Texting Me About
The Heavy-Duty Moisturizer That Feels Like Air
The Lotion That Gives You Baby Skin
The Foundation for the One Percent
The Pink Light Bulb Moisturizer
The Lipstick You Can Only Buy in 2017
If you buy something through our links, New York may earn an affiliate commission.