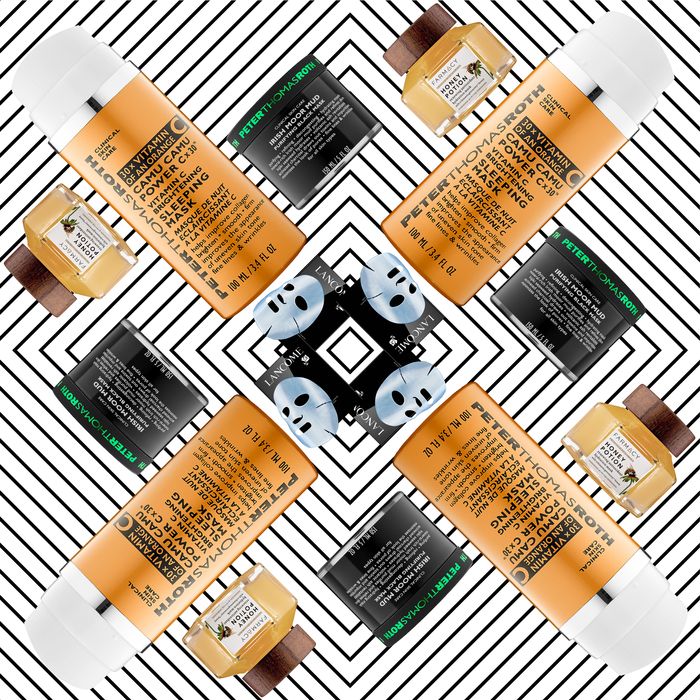 It's easy to find a face mask that will look cool on Instagram; it's harder to pick one that will actually do anything for your skin. With so many on the market, how can you know which ones do what they promise? Allow the Cut to be your guide. We've rounded up the best face masks — both the sheet kind and the goopy kind — for every time of skin.
Clay soaks up oil, but if a clay mask is too drying, it will throw your skin's natural balance off kilter, causing it to produce even more oil to compensate. Peter Thomas Roth's Irish Moor Mud mask is the rare clay mask that won't give your skin an identity crisis. The ash, mud, clay, and charcoal in the formula remove dirt and oil, while seaweed extract keeps your skin moist.
The most hydrating face mask on the market contains an ingredient that was originally developed for astronauts. Scientists formulated NAC Y² — a mix of vitamin C, amino acids, and a range of other antioxidants — to heal astronauts's skin after they endured the rigors of space.
To make the best use of 111Skin's pricey mask, alternate it with Farmacy's Honey Potion Hydration mask. It's slightly less hydrating than 111Skin's version … but it's also over $100 cheaper.
If your skin is sensitive, oily, and acne-prone, Pai is here to help. Everything Pai makes is specially formatted to work with sensitive skin, including their oft-sold-out Deep Cleanse AHA mask. The formula mixes pore-clearing kaolin mud and skin-smoothing lactic acid with hydrating glycerin and a coterie of oils. The result is a mask tough enough to fight oil but delicate enough that you won't break out into a rash.
If your face is sensitive and dry, on the other hand, you're going to need a mask that moisturizes without overwhelming your skin. Bioderma, a French pharmacy mainstay, sells a Sensibio mask that both hydrates and soothes. The formula incorporates a patented blend of ingredients that trains your skin to become calm and less reactive.
This DDF mask uses a ten percent concentration of sulfur to kill acne bacteria. Despite its rotten-egg aroma, it works wonders. You can use it for your entire face or as a spot treatment if you prefer. It's the brand's best-selling product, so obviously many people are willing to overlook the scent.
This is technically a sleep mask, which is beauty-speak for an intense nighttime moisturizer. But let's not get caught up in semantics. This mask uses camu camu, an antioxidant 30 times more potent than vitamin C. That's a big deal given that vitamin C is a powerful dark spot treatment in its own right. To use, slather the cream over your face a few times a week as the final step in your nightly skin-care routine. You'll wake up to brighter, more even skin in no time.
If you buy something through our links, New York may earn an affiliate commission.