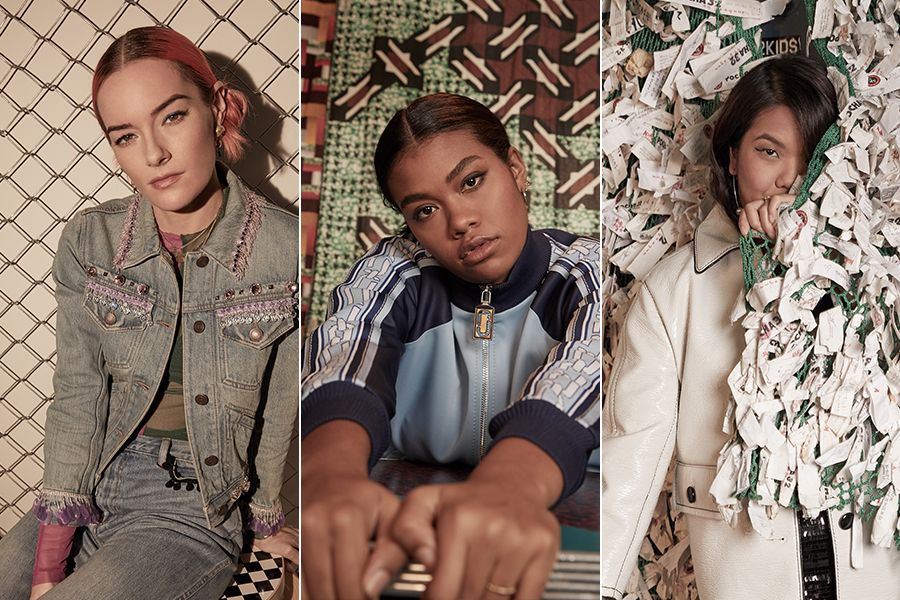 Combine the greatest city in the world with the most wonderful time of the year (so they say), and you're guaranteed to have a great time, right? Eh, maybe. Sure, celebrating the holidays in New York can be spectacular if you've never seen the Rockefeller Center tree and are for some reason dying to see the Rockettes. But if that whole scene isn't your thing, there are plenty of alternative, under-the-radar ways to experience the season – minus the crushing crowds and forced festivity.
Ahead, we tapped three stylish New York women for their go-to locales when it comes to less-obvious holiday outings. Read on to meet musician Amber Mark, Madeline Pool of M.P. Nails, and the Cut's own senior market editor Diana Tsui, all outfitted in downtown-ready Marc Jacobs looks made for socializing and indulging in. Below, they introduce us to their favorite winter haunts for shopping, celebrating, and eating – from hidden lounge bars to tiny concept boutiques.
Amber Mark, singer and producer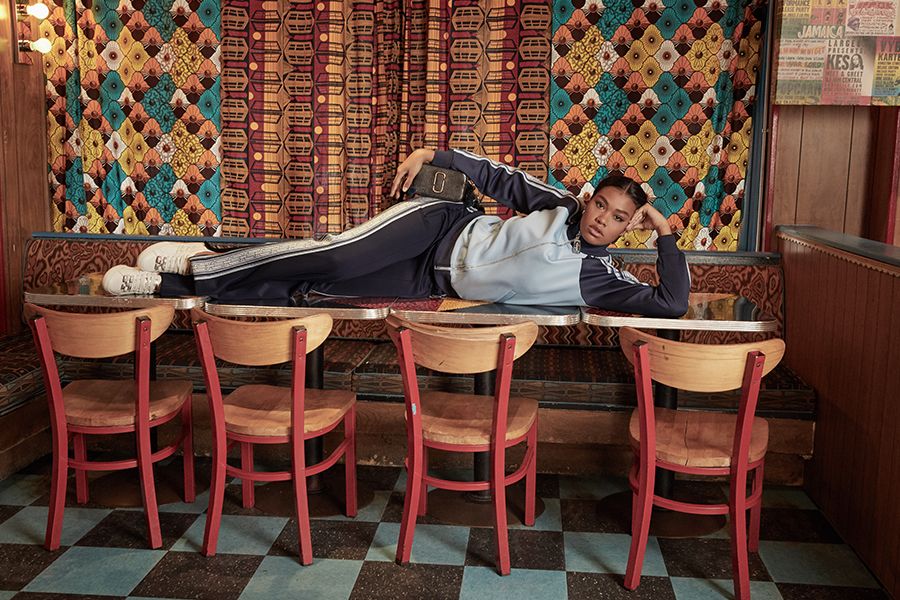 At 23 years old, musician-producer Amber Mark now considers the West Village her permanent home. Having lived in Germany and India as a child, she was exposed to a diverse range of musical styles — from Berlin's techno to New York R&B — which is evident on Mark's acclaimed debut EP, 3:33am, dedicated to her late mother.
You chose Miss Lily's 7A in the East Village for our photo shoot. What do you love about that spot?
It feels like summer the second you walk in, especially on the weekends when people are dancing. They have frozen drinks, delicious Caribbean food, and the DJ always plays great music — I'm immediately transported to Jamaica when I'm there. I've celebrated birthdays there, as well as just for drinks with friends. I met my boyfriend when he was bartending there, so now I go with him to grab a bite or go dancing.
Where do you go for pure entertainment in the wintertime?
Duane Park is a time machine to a 1920s restaurant — you'll be smoking through a cigarette holder wondering where Jay Gatsby might be. The first time I went, I fell in love with the experience – dinner and the most elegant burlesque show. With a live band and a singer/host, you become part of the show. And the crowd is birthdays and bachelor and bachelorette parties, so people are dressed up. It's captivating.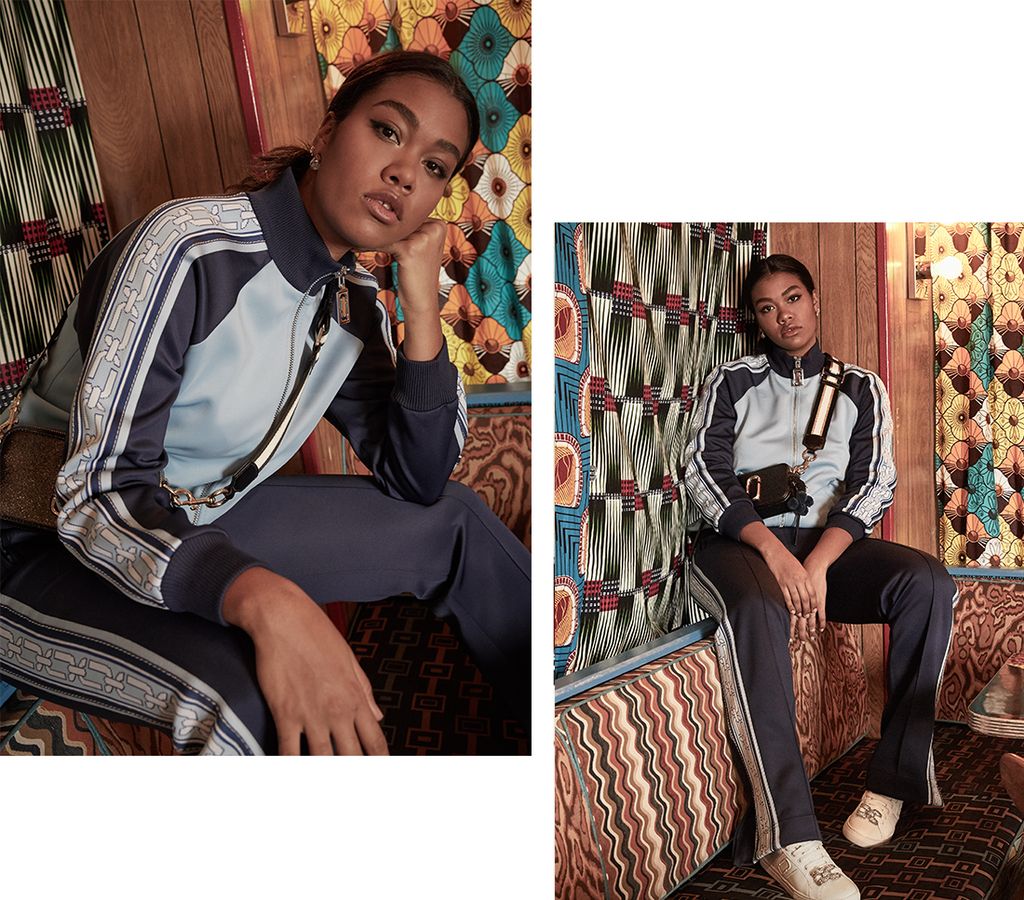 When friends visit from out of town, where do you take them to eat?
My family owns Palma and I live right above it. It's full of surprises with the garden in the back and then the carriage house even further back. It's like booking the quickest flight to the south of Italy for the night. Winter there is my favorite because they close the glass roof in the garden and make it look like a winter wonderland with the Christmas trees and snow-crusted branches. It's the most romantic place – I've seen dozens of proposals from dining there almost every night.
I dream of Ivan Ramen in my sleep. I go at least once a week to experience pure umami bliss – it's an addiction. I'm even more excited because it's getting cold, so the hot ramen tastes 10 times better. I also love cheese, especially the smelly kinds, and Murray's has the best grilled cheese station on this earth. I spend at least 10 minutes trying to decide which cheese I'm going to get. I go so often that I've become close with the guys who work there. Whenever we have parties or get-togethers at our house, we get a big selection of cheeses – including the Epoisses, the smelliest and my number one.
Madeline Poole, nail artist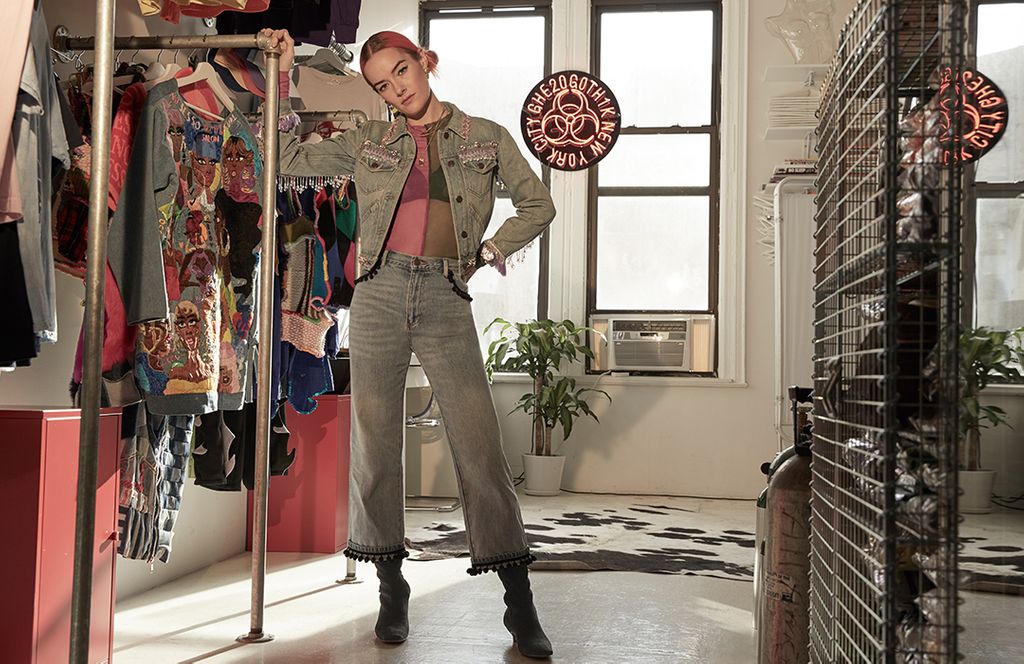 For Madeline Poole, proprietor of M.P. Nails, scoring the job of creating tiny works of (highly Instagrammable) art on people's fingernails happened while hustling from gig to gig in L.A. Poole caught a glimpse of a manicurist working on set, and decided she might be great at it, too. After a few test runs with friends, Poole went all in on her calling. The Baltimore native has since relocated to the East Village.
Tell us more about the boutique you brought us to, Planet X.
It's a very tiny store on the third floor of a building in Chinatown. I love Venus [DJ Venus X, shop owner] and what it's all about — showcasing groundbreaking, unpredictable, and global new designers who are thoughtful in how and what they create. They aren't carried in many places and they make one-of-a-kind things by hand, like Lou Dallas and No Sesso. I also love the relationship the store has with the community Venus has created. There's always good music playing or amazing DJs at their events. One of my favorite DJs and producers LSDXOXO works there. And it carries merch from Venus's long-standing party GHE20G0TH1K. The one-of-a-kind vintage and unique accessories make it a favorite for gifting.
When friends visit from out of town, where do you always take them?
I love Sincerely, Tommy, which is a clothing and accessories store in Bed-Stuy. It's also a coffee shop and general hanging-out place so it's a good place to visit with a friend and take your time. One of my favorite restaurants is Bunker Vietnamese in what I believe is technically Ridgewood. The vibe inside is very warm, colorful, and summer-oriented, so it's a good respite from winter. I also like hot beverages in the winter, and there's a cute matcha shop near where I live called Matcha Cafe Wabi.
Tell us about your festive everyday style and how you "dress up" for holiday goings-on.
I'm an over-accessorizer. I love jewelry and hair clips and crystals and pins and sparkles and patent leather. When anyone asks me to describe my style I say "elevated raver." [Laughs] I like when things are super casual or ordinary but gilded in a way that makes them opulent.
What's a fun nail art design for winter?
Matte metallic colors are so cool and look really good this time of year. Paint your nails a jewel-tone metallic and apply a matte top coat – it's this strange and foggy effect.
Diana Tsui, senior market editor at the Cut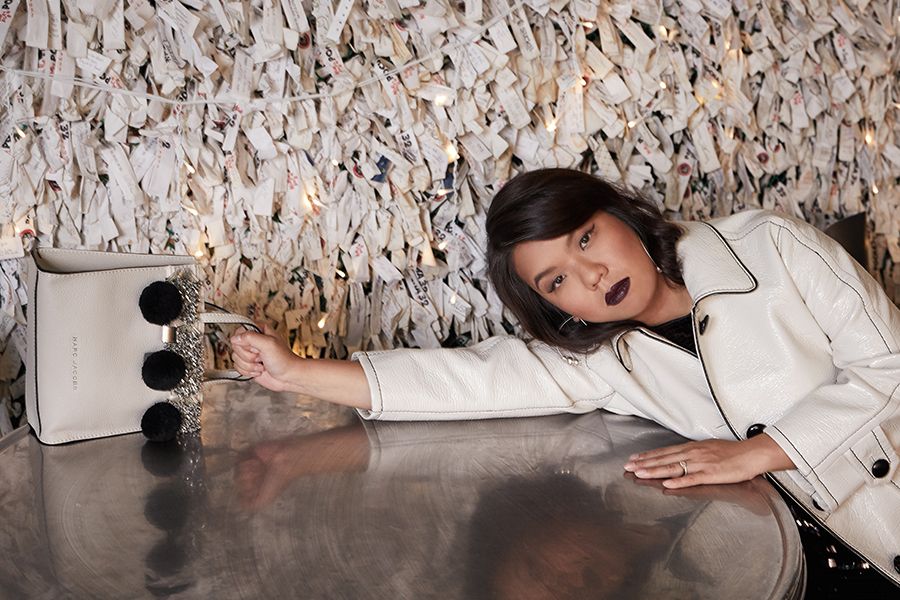 As the Cut's senior fashion market editor, Diana Tsui's job – since joining New York Magazine 10 years ago – is to "perpetually hunt for what people want to wear before they even know it." When asked what tip she has for gift-giving, the Williamsburg resident says, "Don't be afraid to get something weird! The best gifts have a sense of humor to them. Or, go safe and get a cashmere sweater. Everyone loves soft things."
Where is your favorite place to indulge and celebrate for the holidays?
The holidays are all about reconnecting with friends and I love a place where we can sit and have a conversation, even if it gets rowdy. Growing up in the city, Koreatown was always the neighborhood to grab drinks with friends, and there's nowhere better than Pocha 32. It doesn't close until 4 a.m., and the crowd is a mix — kids straight out of college to people in their 30s. The genius is that the place is made for groups who like to linger. Order the watermelon soju in a hollowed-out watermelon and order a variety of Korean drinking food. My favorite is the budae jigae, the so-called army stew that combines kimchi, cheese, spam, and hot dogs. It sounds insane but it's absolutely what you want after you knock back a few drinks.
The festive decor is also great: Caps from finished bottles of soju dangle from the ceiling, while the walls are covered in chopstick wrappers that've been written on by customers. It's always fun to see who's been there — I usually spot a friend or two.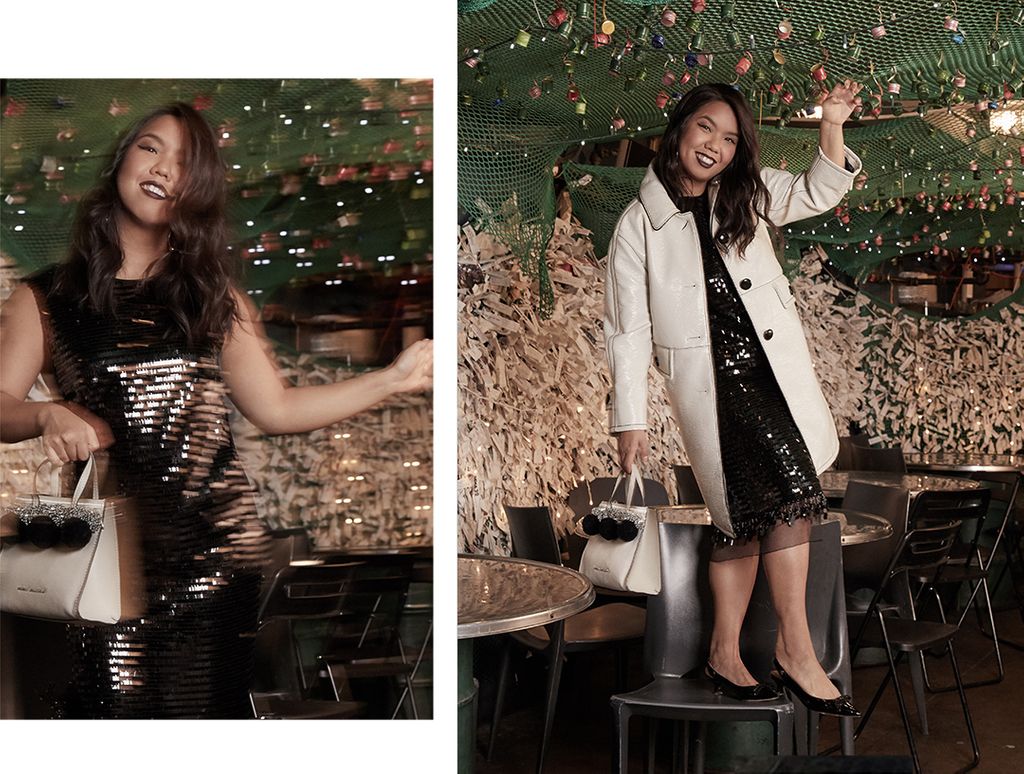 Where do you like to go for a more intimate vibe?
If you've ever wanted to go to the bar from Lost In Translation but can't justify the cost to Tokyo, B Flat is a good consolation prize. The tucked-away bar is like a secret Tokyo hotspot. There's even a jazz band. The drinks are all Japanese-influenced, be it a Suntory whiskey cocktail or a shiso-infused vodka. I love the idea of a smoky Old Fashioned, but you can't go wrong with any of them. It's romantic and quiet — no raised voices here. Go for a warm, cozy cocktail before a night out and dress accordingly — something sparkly and elegant with a low heel will do the trick.
What are some unexpected boutiques to score fun holiday gifts at?
To go all out, The Webster, a Miami-based boutique, just opened up an NYC outpost. The inside is pure Instagram bait — beautiful couches and bookshelves filled with the accessories of your dreams. It's the best place to discover a new designer or find something luxurious you'll treasure. If you're on a tighter budget, Coming Soon in the Lower East Side has an eclectic mix of everything from $20 milk glass bowls to $35 gold pineapple shot glasses. For something completely special, the Japanese magazines and stationery from Kinokuniya will charm anyone.
Production credits: 
Photography by Kathy Lo
Styling by Coquito Cassibba
Makeup by Samantha Lau
Hair by Clara Leonard
Photo Assistant: Perry Flowers
Photo Tech: Kenny Aquiles
Styling Assistant: Shanelle Russell
This is paid content produced for an advertiser by New York Brand Studio. The editorial staff of The Cut did not play a role in its creation.