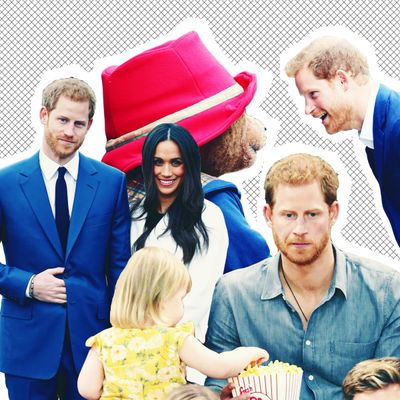 Meghan Markle's fiancé, a former solider and capital-P Prince named Harry, had quite the year. Imagine: After a phenomenal gap year in 2016 — during which he gave speeches on women's equality, got really into volleyball, and helped kids — 2017 was even better. This year he opened up about his struggles with mental health, met Paddington Bear, and yes, he got engaged! Look back on the royal's greatest moments here.
1. He opened up about losing his mother.
Defying the typical Brit's stiff upper lip, Prince Harry told the Daily Telegraph in an interview that he has sought counseling to help with his grief over losing his mother, Princess Diana.
"I can safely say that losing my mum at the age of 12, and therefore shutting down all of my emotions for the last 20 years, has had a quite serious effect on not only my personal life but my work as well," he said. "I have probably been very close to a complete breakdown on numerous occasions when all sorts of grief and sort of lies and misconceptions and everything are coming to you from every angle."
2. He had his first (kind of) public kiss with Meghan Markle.
While playing in a polo match for charity, Prince Harry and Meghan Markle shared a clandestine kiss that was captured (perhaps incidentally) by the paparazzi. It was also the first time they appeared together at a public event, even though they were separated for most of it by a polo field.
3. He gave Meghan Markle time to get used to the royal family.
In May, a source told People that Prince Harry had not proposed yet because he wanted to give Markle time to "acclimatize" to royal life. So considerate! So sensitive! Such a good boyfriend!
4. He texted Will Arnett back.
Prince Harry would never ignore your text! Will Arnett revealed that, casually, he was in London and passed Buckingham Palace and thought "Oh, maybe Harry's home. I should text him." The pair met up and lived happily ever after.
5. He admitted he once "wanted out" of the royal family.
And explained why he changed his mind. "I felt I wanted out but then decided to stay in and work out a role for myself," he told the Daily Mail. "We don't want to be just a bunch of celebrities but instead use our role for good."
6. He went on a safari with Meghan!
Prince Harry took Meghan Markle on a safari through southern Africa for her 36th birthday, setting off a slew of engagement rumors. Here's the couple touching down in Botswana; Prince Harry did conservation work there and supports at least eight other charitable initiatives, according to his official website.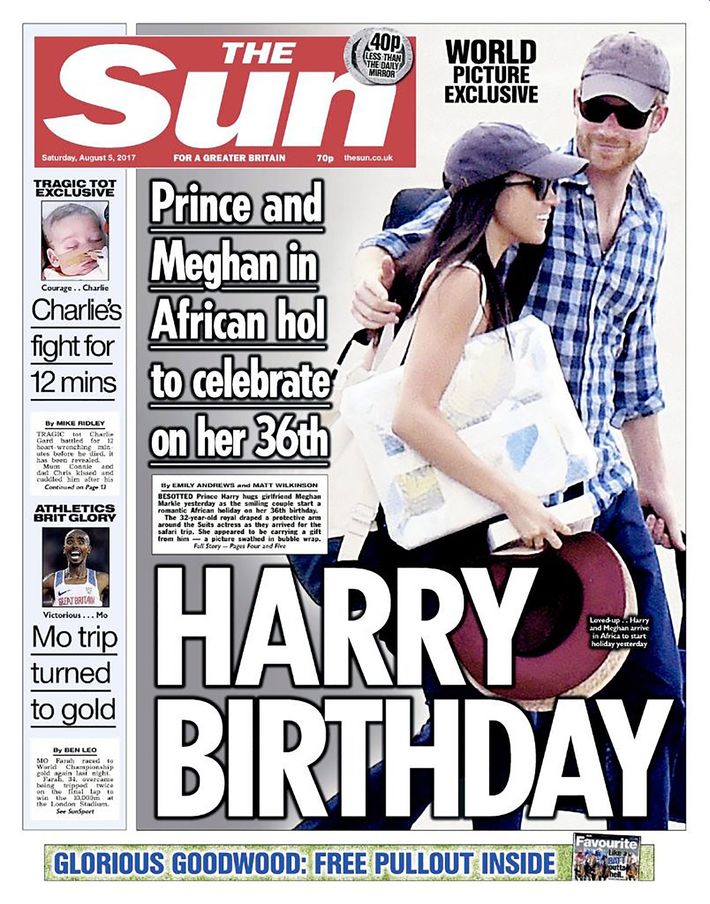 7. He held! Meghan's! Hand! In! Public!
At the Invictus Games, he held Meghan Markle's hand for the first time in public at a wheelchair tennis match.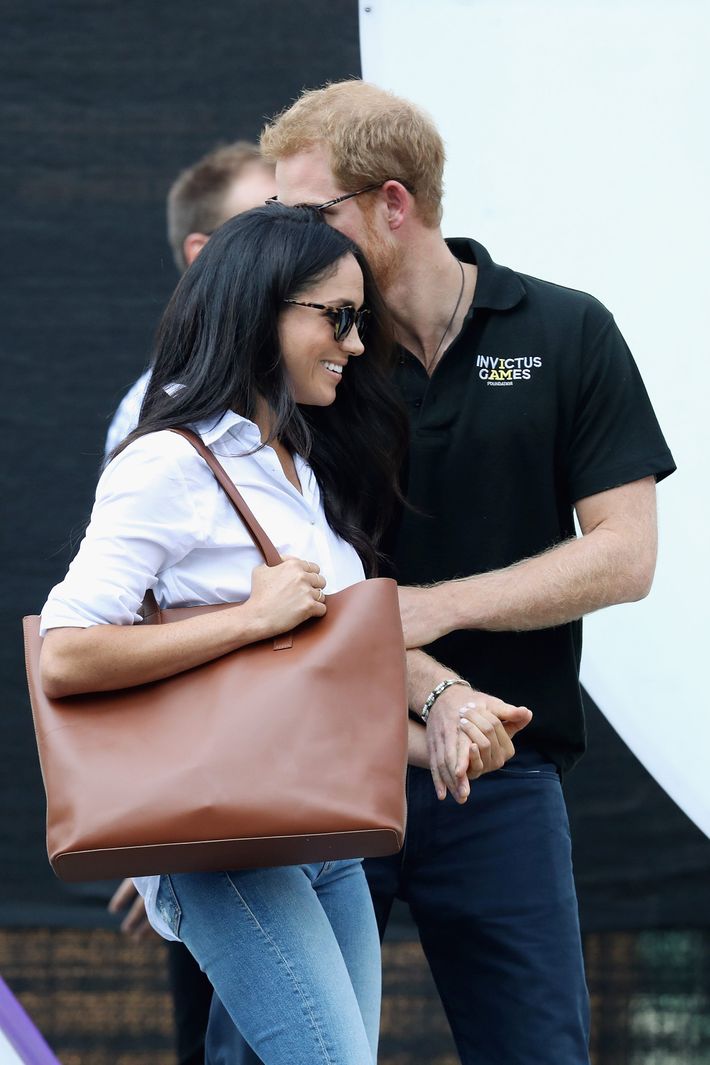 8. He let a little girl steal his popcorn!
The undisputed star of the Invictus Games was the toddler who helped herself to Prince Harry's popcorn. This may be Harry's best moment of the year:
9. He had his second public kiss with Meghan Markle!
Okay, back to Meghan. The two shared their second public kiss in October, a mere month before they were engaged. Harry kissed her on the cheek in her box at the Invictus Games. Aww.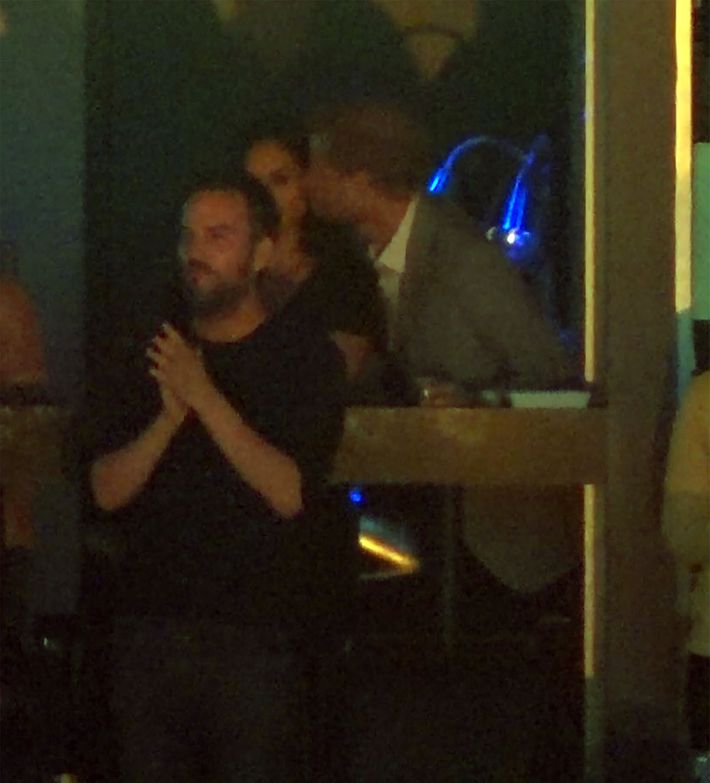 10. He looked so incredibly happy to meet Paddington Bear.
Paddington Bear may have danced with Kate Middleton, but Prince Harry looked the happiest to shake hands with the most fashionable stuffed bear around. Swoon.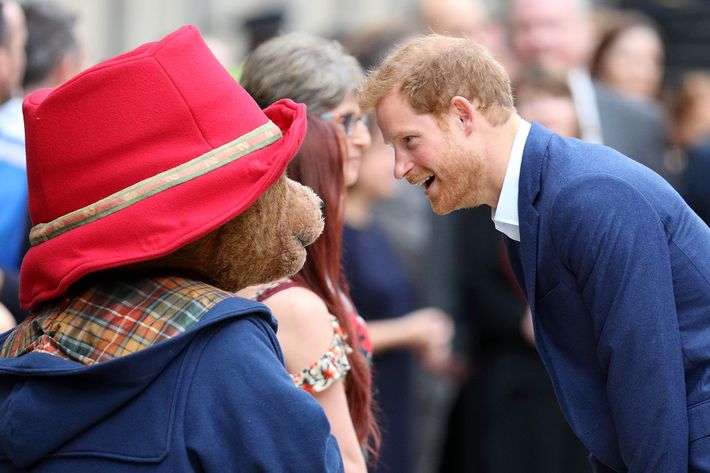 11. He visited South Side Chicago schools with Michelle Obama.
Prince Harry and Michelle Obama showing up at your school? What could be better??
12. He got engaged!
No list would be complete without *this* moment, when Prince Harry proposed to America's very own Meghan Markle, fulfilling and crushing our dreams.
13. He started #sheddingforthewedding.
An underreported moment in this Year of Harry was when the Prince went to workout in a groutfit, one day after announcing his engagement. Relatable!
14. He confirmed that yes, redheads find love!
Of all the questions you could ask Prince Harry after the engagement, one of the most pressing questions (from a fellow ginger) was, "How does it feel being a ginger, with Meghan?" He knows how "great" it is!
15. He met a Star Wars icon.
He may not have given BB-8 the pep talk that Laura Dern did, but Prince Harry proved once again that he's really charming even when greeting robots.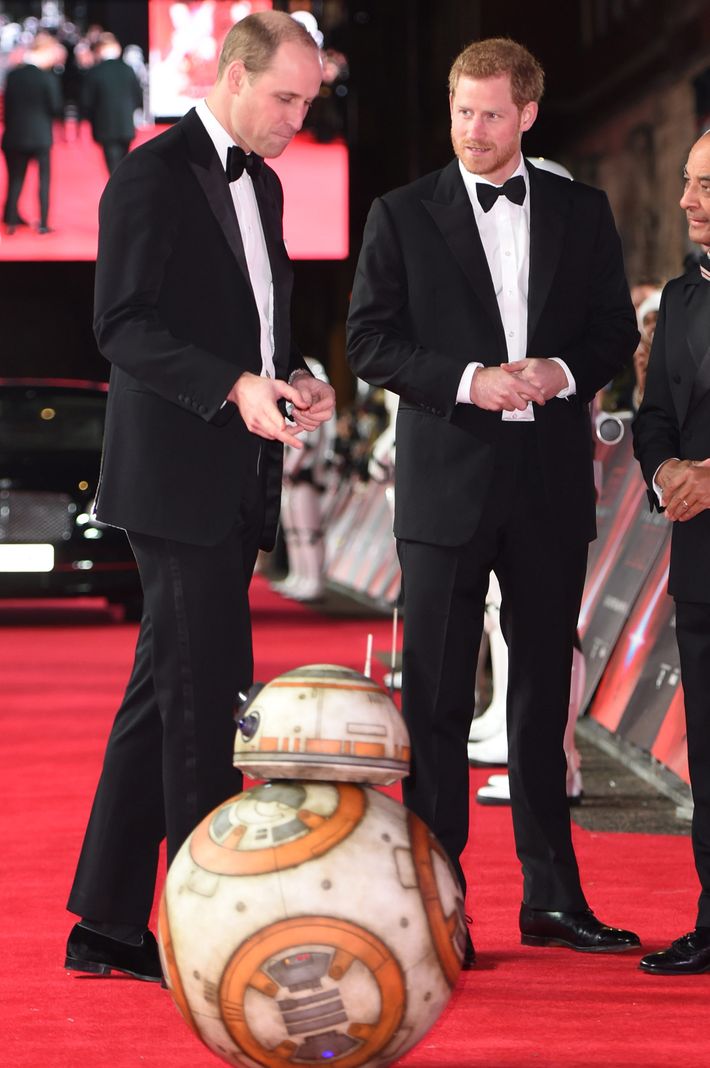 16. He and Meghan made the wedding date official. 
Here's to next year!