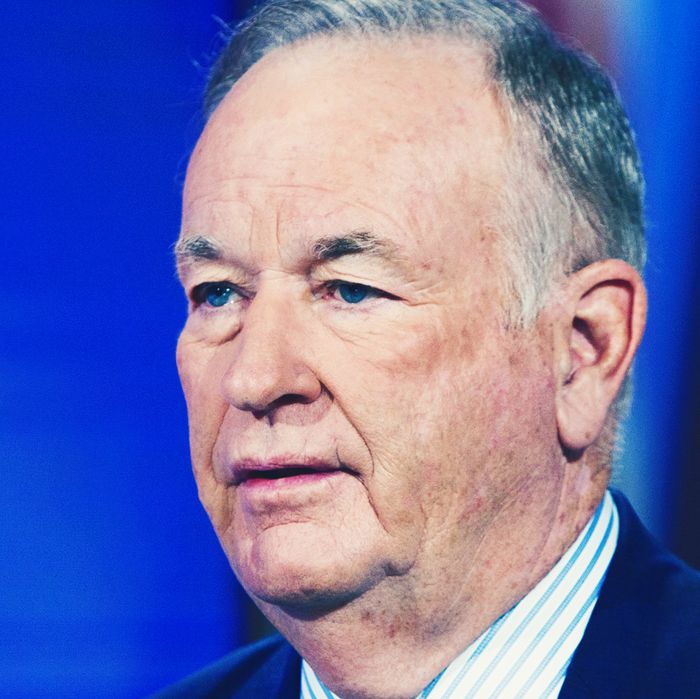 Bill O'Reilly.
Photo: NBC/NBCU Photo Bank via Getty Images
Bill O'Reilly and Fox News have been hit with a lawsuit for defamation and breach of contract by a woman who previously reached a settlement with the former anchor. The New York Times reports that former Fox News producer Rachel Witlieb Bernstein alleges that O'Reilly and the network violated the settlement agreement by making public statements about harassment allegations that portrayed her as a liar and politically motivated.
As the Times notes, Bernstein is one of six women known to have reached settlements after making claims against the former Fox host, which led to his departure from the network in April. O'Reilly has continually denied the allegations, said that he never mistreated anyone, and stated that he only agreed to the settlements for his kids. Per the Times:
"In fact, Mr. O'Reilly is the liar," states the lawsuit, which was filed in the United States District Court for the Southern District of New York. "He mistreated Ms. Bernstein. She was forced out of her job at Fox News and paid a settlement because of his mistreatment."
According to the complaint, Bernstein settled with Fox and O'Reilly in July 2002 after repeatedly complaining about his behavior. (The Times notes her allegations did not include sexual-harassment). The settlement included confidentiality and non-disparagement agreements, but Bernstein claims that both Fox News and O'Reilly made public statements that disparaged and defamed her, and violated the confidentiality clause.
Bernstein also alleges that Fox News made a "deliberately misleading" statement when it said no current or former employee ever used a hotline to report complaints about Mr. O'Reilly. Instead, she alleges, there was no hotline while she worked at the network, and that she repeatedly took her claims to HR and other executives.
"Knowing Ms. Bernstein and Mr. O'Reilly's other victims are afraid to speak out because he and Fox forced them to sign nondisclosure agreements, O'Reilly and Fox have made false and disparaging claims," [Bernstein's attorney Neil] Mullin said in a statement. "They should release all victims from their NDAs and let the truth out. It is cowardly to publicly attack these women knowing they have been subjected to contractual provisions requiring absolute silence."
Fox News and O'Reilly have not yet commented on the suit.
This post has been updated to reflect that Bernstein's settlement did not include sexual-harassment claims.