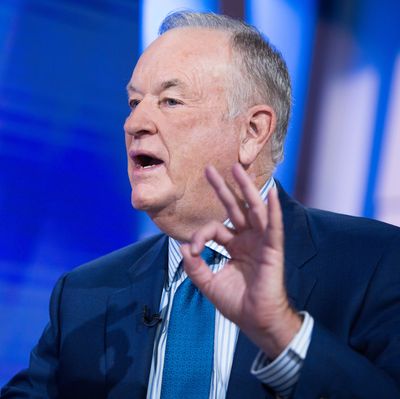 Bill O'Reilly.
Photo: NBC/NBCU Photo Bank via Getty Images
Bill O'Reilly, the erstwhile Fox News host who once managed to sexually harass a woman using the word "falafel," took to Twitter on Tuesday evening to share a helpful "tip" with his readers. In the process, he managed to highlight his penchant for both conspiracy theories and absolutely owning himself.
"Here's the Tip of the Day: many clothing companies have stealthily cut back on material, so order your stuff one size larger than you are," he wrote. "I am 6'4", 210 pounds and an XL used to do it. Not anymore. Now XXL."
Sure, man. It's definitely the clothing companies and not your personal war on Christmas cookies.