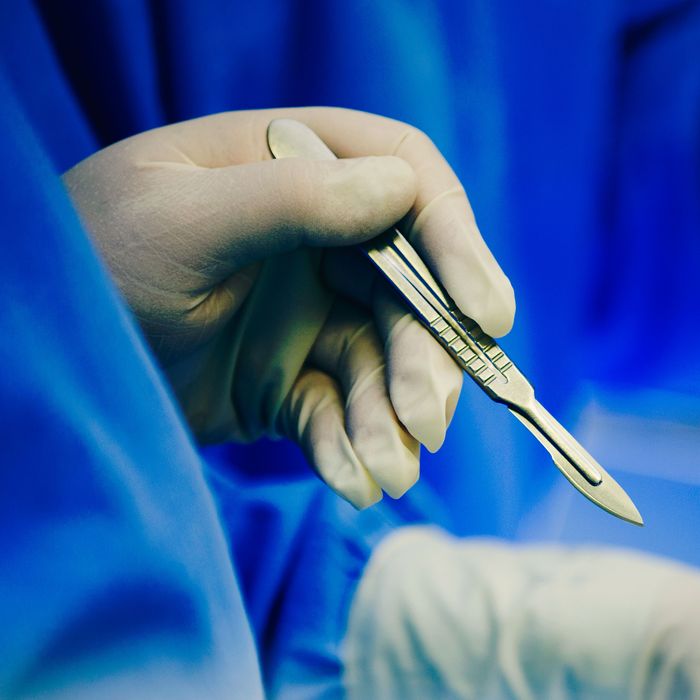 Photo: Caiaimage/Sam Edwards/Getty Images
Here's a profoundly unsettling piece of information. According to AP News, a British doctor has admitted to burning his initials into two patients' livers during their transplant operations. Oh!
On Wednesday, Simon Bramhall (or SB, as he's presumably known in the internal organ community) pleaded guilty to two counts of assault in a case that was described as "without legal precedent in criminal law," which I guess is a good thing?
The prosecutor says Bramhall's brandings, which he performed with an argon beam coagulator, constituted "an intentional application of unlawful force to a patient whilst anesthetized."
Bramhall is currently free on bail until his sentencing hearing on January 12. In the meantime, he's probably spending his time drawing that pointy "S" everybody drew in middle school.