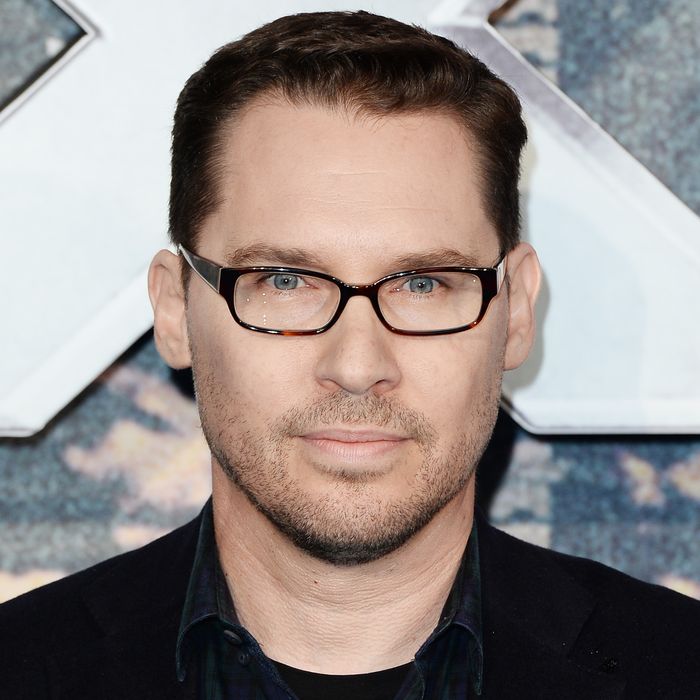 Bryan Singer.
Photo: Jeff Spicer/Getty Images
Less than a week after being fired from his role as director of Bohemian Rhapsody, Bryan Singer is being sued for allegedly raping a 17-year-old in 2003. The news was first reported by TMZ. The suit was filed in Washington's King County by a man named Cesar Sanchez-Guzman, who alleges that Singer attacked him on a yacht when he was a minor. According to the court document, "In or about the Summer of 2003, Cesar attended a party hosted by Lester Waters on a yacht owned by Mr. Waters. Upon information and belief, Mr. Waters was a wealthy tech investor who frequently hosted parties for young gay males in the Seattle area." During the party, it is alleged that Singer offered Sanchez-Guzman a tour of the boat and then trapped him in a room where he "forced him into acts of oral and anal sex." Further, the suit claims that Singer stripped Sanchez-Guzman down and then forcibly performed oral sex on him, despite pleas for Singer to stop. Based on the complaint, Singer later approached Sanchez-Guzman and offered him career favors in return for his silence, and then threatened to assassinate his character if he did not comply.
Sanchez-Guzman's council asserts that, "The sexual abuse has caused Cesar to experience severe psychological, mental and emotional injuries, shame, humiliation and loss of enjoyment of life. These injuries are persistent, permanent and debilitating in nature." And regarding damages, the lawsuit says, "As a result of the misconduct and unlawful acts described herein, Plaintiff has suffered, and continues to suffer, general and special damages. These damages include, but are not limited to, emotional distress, mental anguish, physical and mental pain and suffering, a decrease in his ability to enjoy life, past and future medical expenses, attorneys' fees and costs, and other general and special damages, all in an amount to be determined at trial."
Singer has faced accusations of misconduct in the past, including one from a 14-year-old actor on the set of the movie Apt Pupil, who said in 1997 that the director forced several minors to strip naked for a scene, but that case was thrown out. Another man claimed in 2014 that Singer raped him when he was a teenager, but that lawsuit was later withdrawn by the accuser. A representative for Singer told TMZ the filmmaker denies all the allegations made against him in the new lawsuit from Sanchez-Guzman.