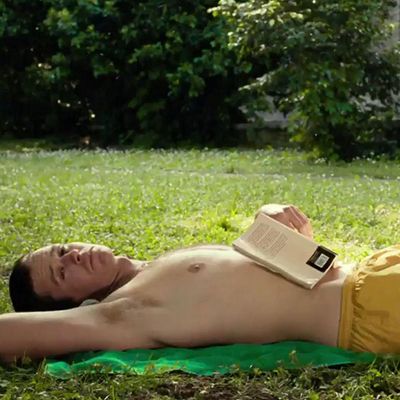 Armie Hammer as Oliver.
Photo: Courtesy of Sony Pictures
Every so often, a movie comes along powerful enough to make men want to try something different. Call Me by Your Name, directed by Luca Guadagnino and based on the 2007 novel of the same name by André Aciman, has arguably done for booty shorts what Saturday Night Fever did for bell-bottoms. This spring, prepare to see a lot of hairy thighs.
In the film, the devastatingly handsome Oliver (Armie Hammer) turns heads when he arrives at the Italian summer home of Elio (Timothée Chalamet), where he plans to do research with Elio's professor father. Oliver's slicked-back hair, statuesque body, and bro-y American affect ("Later," he says when he gets up from the dinner table) soon convince tout le monde to fall head over heels for him, including a 17-year-old Elio. Oliver's tiny shorts don't hurt, either.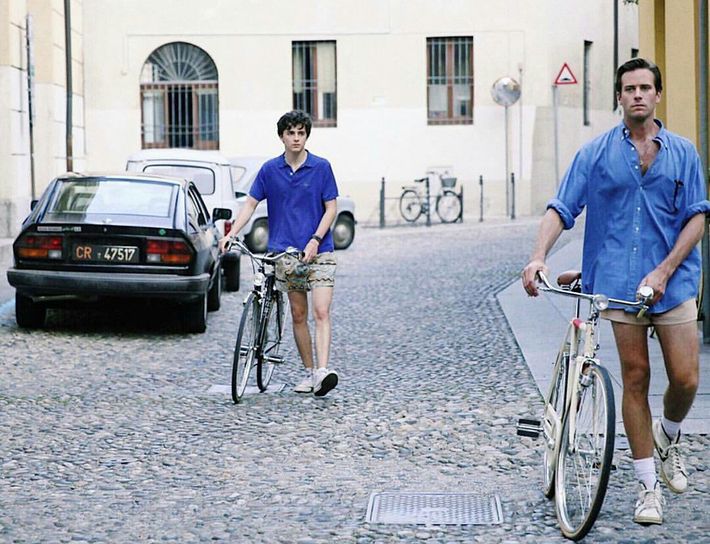 Although Oliver arrives in Italy wearing belted cargo shorts and a tucked-in shirt, he acclimates quickly (too quickly, according to Elio), and spends most of the movie biking around the countryside in barely-there athletic shorts or swim trunks. In fact, we can measure the passing of time based on how quickly Oliver's long, muscular legs go from pale white to a nice golden-brown.
One of Elio's first sexual experiences with Oliver is actually with his shorts. One afternoon, Elio goes into Oliver's room and sifts through his things, picking up his shorts and smelling them. Eventually, he puts the shorts over his head, spreading his legs on the bed and arching his back as though Oliver were underneath him. It's a sweet, almost humorous moment where clothing allows Elio to try Oliver on for size.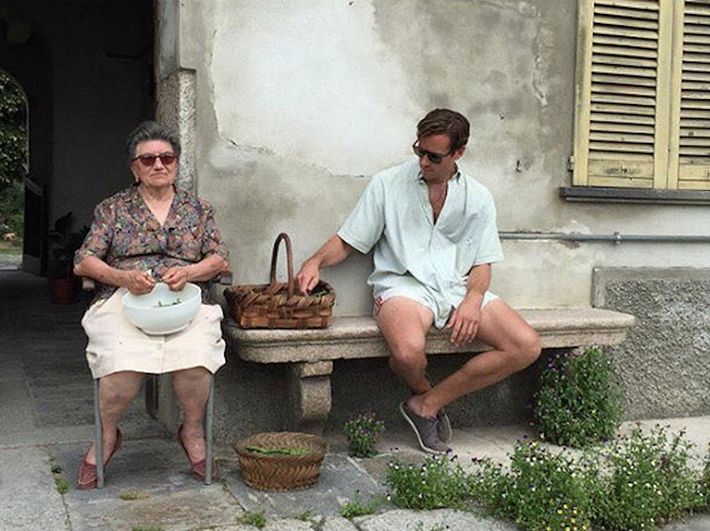 The film's costume designer, Giulia Piersanti, who also designs for Céline, says the short shorts fit the 1980s setting. More importantly, the costumes "communicate a sense of summer heat and sensuality very subtly," as she told GQ Style. (Unfortunately for Armie Hammer, shorts that short are anything but subtle. In reality, his, uh, "pair of peaches" had to be digitally removed from the film post-production.)
Call Me by Your Name is a film ripe with sexual tension, where clothes do much of the talking. But it's also a film about male bodies, and putting the glorious, youthful, male form on a pedestal. Elio's father quite literally studies ancient nude sculptures. "It's as if they're begging you to desire them," he says to Oliver in one scene, without realizing the irony of his comment.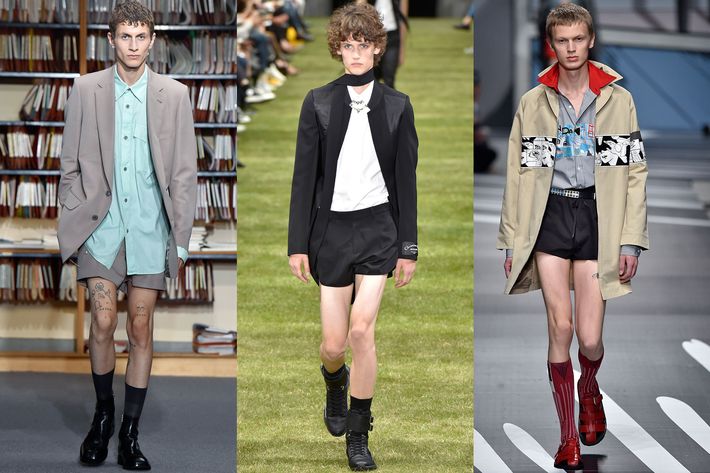 In fashion, designers are also begging you to desire the male form. Short shorts are back in style, riding along with a particularly '80s flamboyance. The spring 2018 collections by Dior Homme, Prada, Loewe, and Dries Van Noten all included bottoms that hit well above the knee. It's an argument for showing some leg, but also for being a little flirty and feminine, no matter your sexual preference. In this way, short shorts feel like a throwback, but also very two-thousand-and-now.
At the end of the film, Elio's father gives a heartfelt monologue to his son regarding his "special" friendship with Oliver. He tells him to enjoy the youthful potential of his body now, because one day, no one will want to look at it, or even go near it.
In other words, carpe diem. Seize the shorts.