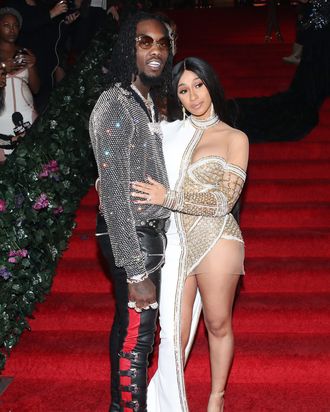 Offset and Cardi B.
Photo: Jonathan Leibson/BFA.com/Jonathan Leibson/BFA.com
Welcome to This Party Had Everything, our recap of the wildest or most beautiful party look from last night.
This party had everything: red-carpet steps, a Bentley ice sculpture, dresses that dragged over an entire flight of stairs … and look who just arrived, are those two stragglers from the Manus x Machina Met Gala? No! It was party host Cardi B with her fiancé and the night's birthday boy, rapper Offset! To match her giant engagement ring, the couple wore jewels everywhere: on Offset's studded top, on Cardi's corset and nails, on his wrist and his own rings. They posed together outside Offset's "Set Gala" birthday party last night, at the MacArthur hotel in Los Angeles. I love parties!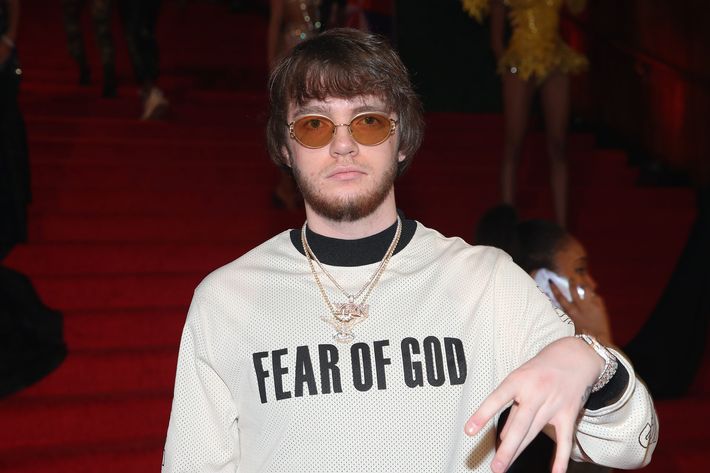 Though Cardi B and Offset had the glitziest couple's costume, the night's second best look belonged to music producer Murder Beats (a.k.a., "Murda Beatz"). Wearing light-lensed sunglasses (as every good fashion plate should), a "Fear of God" sweatshirt, and a pose apropos for a 2007 Myspace page, Murder Beats/Murda Beatz stole the red carpet in a very Vetements way. I love gowns and normcore!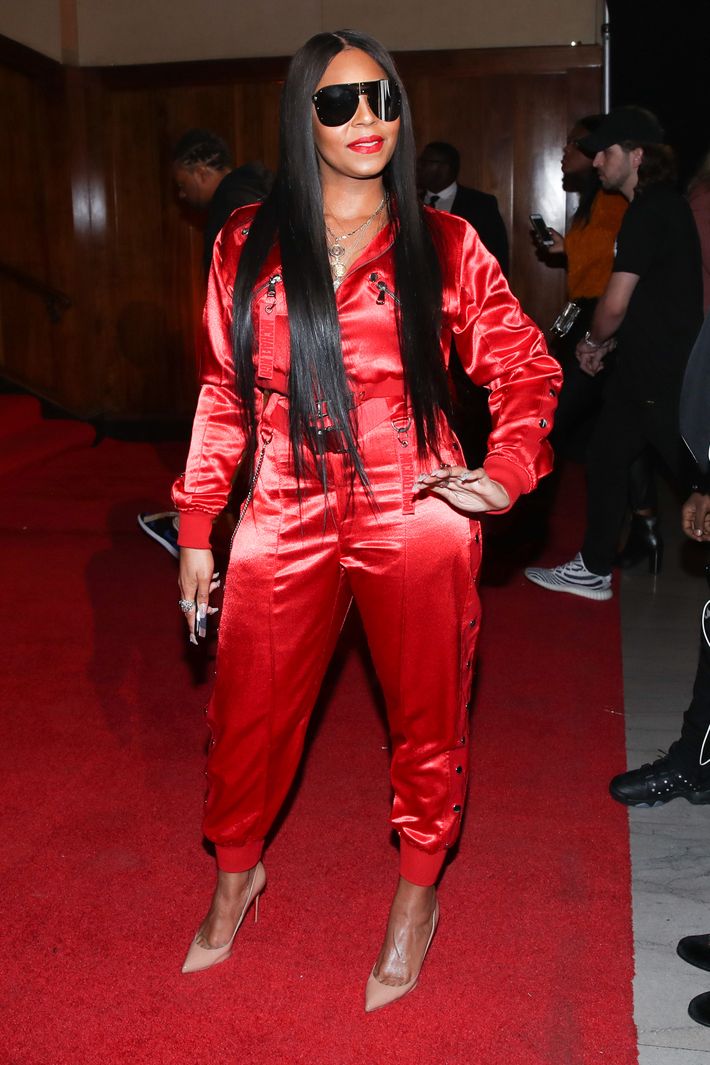 Moving on to someone who has no problem mastering glamour: Ashanti. She wore a one-piece jumpsuit that both matched the red carpet and made it seem like she planned to exit the party in a race car. Really, she looked great. Go, Ashanti, go!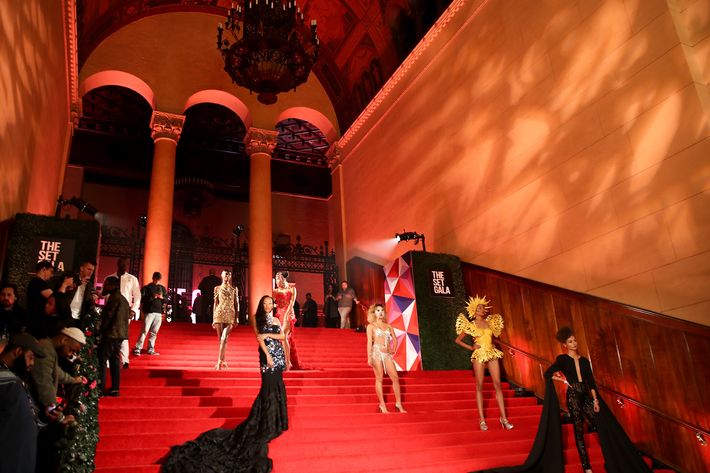 Just like the Met Gala, guests were welcomed by women who lined the stairs in draping ball gowns and mini dresses, ready to escort everyone inside. The statement piece was a giant Bentley ice sculpture in the shape of the $180,000 car. Never a bad idea. Everyone, have Cardi B throw your birthday party!