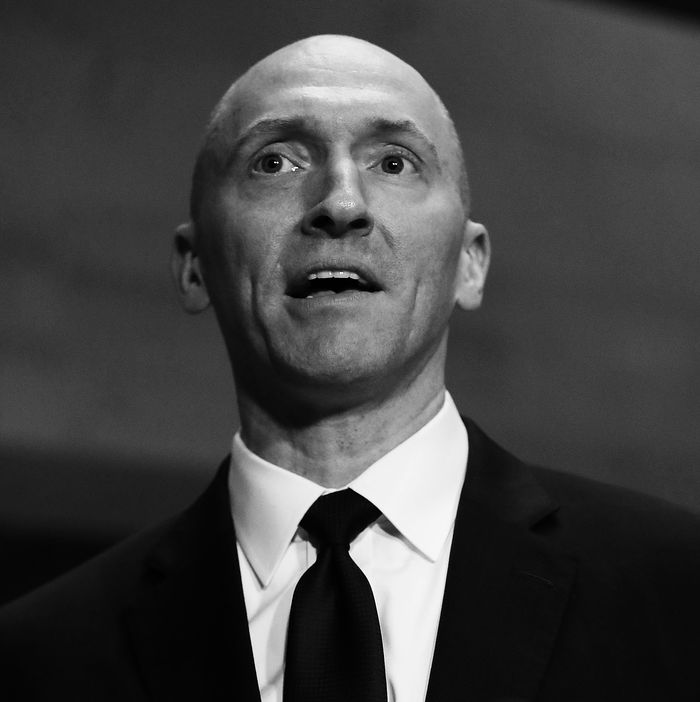 Carter Page.
Photo: Mark Wilson/Getty Images
Don't let Carter Page's jaunty headgear fool you — the former Trump campaign foreign-policy adviser has had it tough, he says. So tough, that he thinks even women who have experienced sexual harassment wouldn't want to switch places with him. According to a screenshot tweeted by Politico reporter Kyle Page on Friday, in a 15-page letter sent to Senator Dianne Feinstein, who sits on the Senate Select Committee on Intelligence and is investigating the Trump campaigns possible ties to Russia, Page compared his experience being investigated to the experience of the women allegedly harassed by Senator Al Franken:
I believe that if you surveyed Senator Franken's harassment victims, a vast majority of them would most likely prefer being briefly groped rather than suffer the severe invasion of privacy and other historic abuses that I've continued to undergo based on the groundless Witch Hunt.
As a reminder, multiple women have come forward in the past month to accuse Franken of groping them, or forcibly kissing them.
Page has been a prominent figure in the Russia probe. Earlier this year, the FBI obtained a FISA warrant to monitor Page because they suspected him of making contact with Russian officials, and last month, he was seen dropping off subpoenaed documents to the House and Senate Intelligence Committees.
To be fair, all of that and presumably running a Maroon 5 fan site does sound pretty difficult.