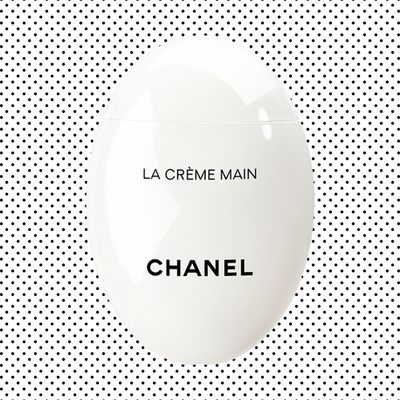 The Cut's Advent Calendar Gift Guide: Counting down to Christmas with one guaranteed-to-please gift idea under $100 every day.
If you want to make an omelette, you have to crack some eggs. And if you want some soft hands, you have to crack open this special egg-shaped hand cream from Chanel. Who knows what the design masters at the brand had on their mood board, but they came up with a '60s-inspired love-child of a stress pebble, an ergonomic wireless mouse, and an Orvalia egg chair. Sized to fit smoothly into your palm, it contains the brand's rich and velvety hand cream, infused with iris extract and rose wax to soothe rough skin.
Unlike the toothpastelike squeeze tubes of most hand creams, this dispenses a set amount each time, so you never have to wipe the excess on a neighbor or a tissue. Despite its smooth curves and orb shape, it somehow lies flat, stays in place, and won't roll off your desk. It's also specially engineered to keep its volume over time, so it never loses its, uh, eggquisite shape.
If you buy something through our links, New York may earn an affiliate commission.