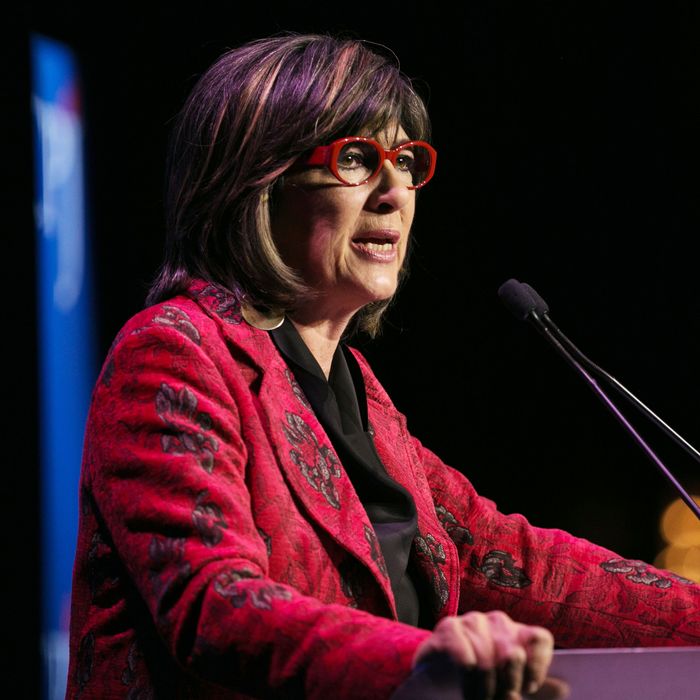 Christiane Amanpour.
Photo: Kevin Hagen/Getty Images
Following Charlie Rose's exit, Christiane Amanpour is headed to PBS for a nightly global-affairs show. According to PBS, the network will run her CNN show Amanpour — in which the journalist talks with world leaders — on an interim basis, retitling it Amanpour on PBS. "Amanpour on PBS adds to the long tradition of public-affairs programming that has been a hallmark of public media for decades," PBS president and CEO Paula Kerger said in a statement announcing the news. Amanpour's show will begin airing on New York's PBS station tonight, Monday, December 4, and on other PBS stations beginning December 11 at 11 p.m. PBS is also planning another public-affairs show, which was not named, to air at 11:30 p.m.
PBS cut ties with Rose and ended his eponymous hour-long program after the Washington Post reported a history of sexual-assault allegations against the reporter.