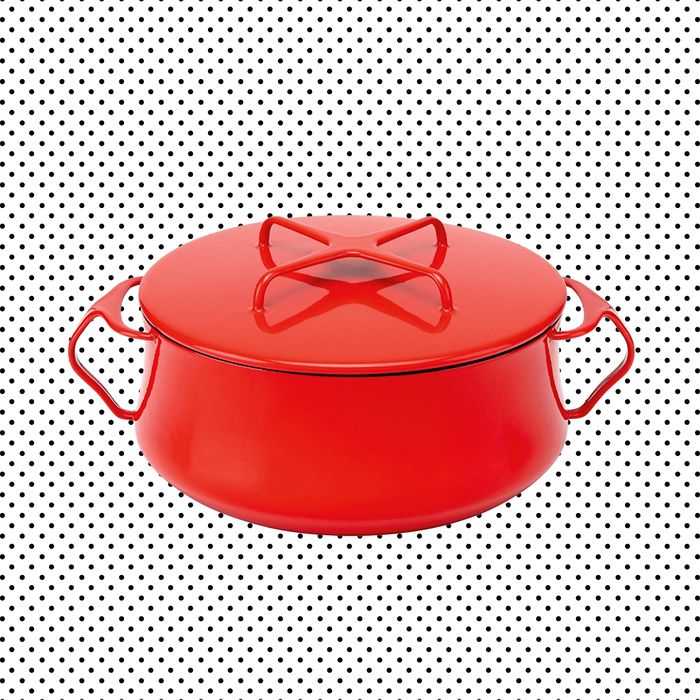 The Cut's Advent Calendar Gift Guide: Counting down to Christmas with one guaranteed-to-please gift idea under $100 every day.
In a dream world, your kitchen would look as if it came straight out of a Nancy Meyers movie and you'd regularly serve things like coq au vin from your steaming, pristine Le Creuset Dutch oven. Reality is a little less tidy but that doesn't mean your cookware can't be as photogenic. This Dansk casserole dish might not have a fancy French name on its lid, but it's just as good for making stews and other delicious dishes. It also has a bonus feature you won't find elsewhere: The lid can be used a trivet, so you can place it piping hot on the table. The shiny red is the most classic option but it also comes in a very handsome navy, minimalist beige, and fun teal, too.
If you buy something through our links, New York may earn an affiliate commission.