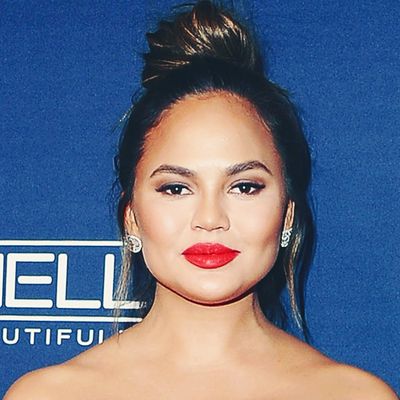 Chrissy Teigen.
Photo: Jon Kopaloff/FilmMagic
Model Chrissy Teigen is no stranger to world travel. Per her Instagram, she's frequently bopping between continents, often with her 1-year-old daughter with John Legend, Luna. But even for seasoned jet setters, the holiday season can be challenging, especially when your plane turns around mid-flight.
Tonight, according to Twitter, Teigen, who is expecting baby number two, was flying with Legend from Los Angeles to Tokyo on Air Nippon Airways Flight 175 when the flight reversed course. The reason flight attendants gave Teigen was vague. Apparently someone had boarded the wrong plane and they needed to return this person to Los Angeles. But as they landed, the story got even more mysterious. The plane was met by police and passengers weren't allowed to disembark. "Ok I'm officially ready to say something is up," Teigen wrote.
See her full experience below.