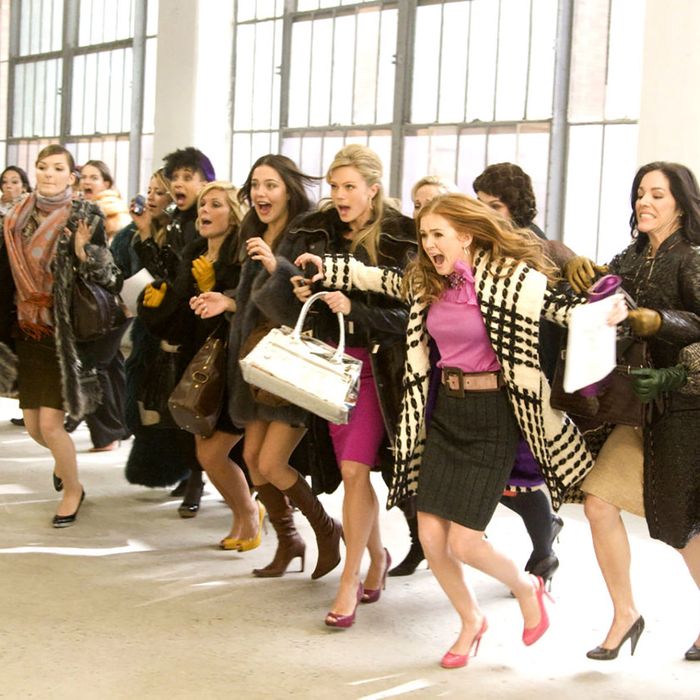 A scene from Confessions of a Shopaholic.
If you've been searching for New York's most exclusive club, then look no further than the Christian Louboutin sample sale — an event of discounted designer shoes so elite that you probably have a better chance of matching with John Mayer on Raya than being allowed to enter.
According to "Page Six," the Christian Louboutin sample sale went down this past week, with red-soled shoes going for $100 and up (as opposed to the going rate of much more than $600). The event, however, was apparently next-to-impossible to get into. Staffers were checking names and IDs at the door, and two women were kicked out after trying to sneak in, a spy told the gossip column.
"It was tough," says a spy. "Two girls got kicked off the line and tried to sneak in. They even made an announcement that if someone named Carlo sent the ­e-mail [about the sale] to just leave. And forget about the mass e-mail from event site Pulsd — it wasn't going to happen."
Hey, at least there wasn't fighting at this sample sale (that we know of).