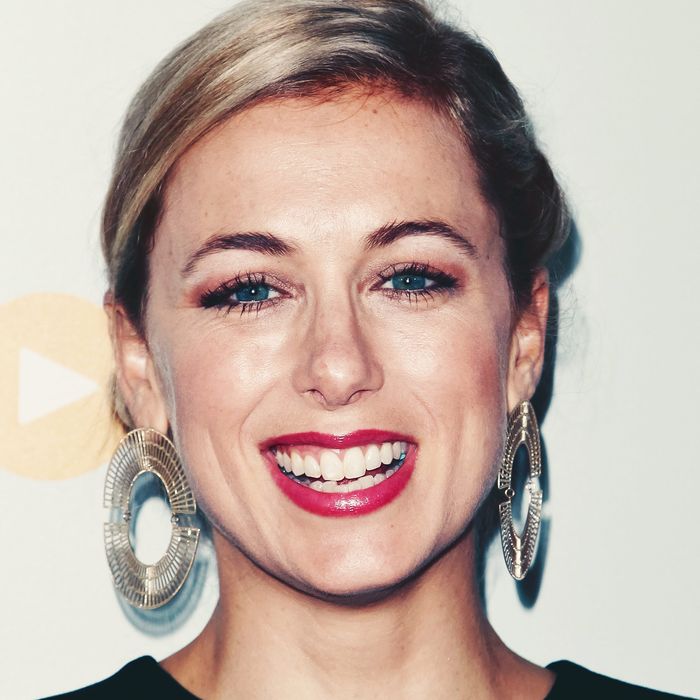 Photo: Tibrina Hobson/Getty Images
Finally, the notoriously diverse, gynic utopia that is stand-up comedy has gone too far. Or, so says one man who, according to TMZ, is suing Last Comic Standing winner Iliza Shlesinger for hosting a women's-only comedy show.
George St. George reportedly claims he bought two tickets to Shlesinger's November 13 show "Girls Night with Iliza – No Boys Allowed" but was turned away at will call because he is a boy, an offense he says is "akin to the Montgomery City Lines bus company in Montgomery, Alabama circa 1955." Oof.
He goes on to say banning men is just as bad as hosting a "Caucasian Night" or "Heterosexual Night," adding that Shlesinger's show "repudiated hundreds of years of women's struggles to be viewed as being equal to men and is typical of old-fashioned sexism that might also advise a young woman that her best chance for a happy life is to ace her home economics class and learn how to make a queso dip from Velveeta to catch a good man."
Come on, George. Women have come so far from Velveeta queso dip. It's all about the Engagement Chicken now.