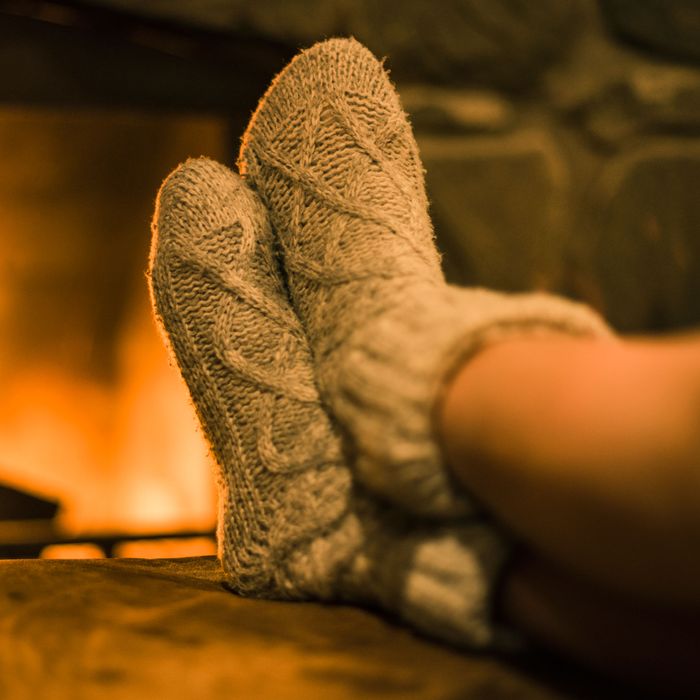 Cozy, but make it Scottish.
Photo: Johner Images/Getty Images
First, there was hygge out of Denmark. Then, lagom out of Sweden. And now, the eternal quest for coziness has gone even more international, with Scotland debuting its own interpretation of the feeling you get when you snuggle up to a fire and/or imagine being hugged by Mark Ruffalo: còsagach.
As The Guardian points out, còsagach is an old Gaelic word that has recently been repurposed by VisitScotland as meaning "feeling snug, sheltered and warm." Of course, VisitScotland just so happens to be the country's national tourism board, so we can probably safely assume that còsagach also means "marketing campaign."
Còsagach apparently entails "fluffy rugs, fire pits, outdoor hot tubs and wood burning stoves," as well as "eating and drinking" (fun). You can get your còsagach on by visiting a pub (in Scotland specifically) and by renting any number of Scotland's lovely inns, according to the tourism board. And have we mentioned Scotland's cozy textiles?
"Bundle up in the warmest of winter woollies by wrapping yourself in the finest Scottish textiles from the likes of Harris Tweed, Fair Isle and Johnstons of Elgin," the board suggests. There's also apparently a porridge tour for Scotland's tourists to enjoy in a cozy way! How relaxing!
Looking forward to the rest of the world one day getting to know the U.S.'s version of coziness: screaming into voids.