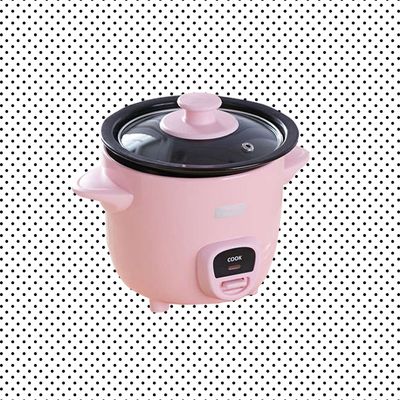 The Cut's Advent Calendar Gift Guide: Counting down to Christmas with one guaranteed-to-please gift idea under $100 every day.
Is it weird to call a kitchen appliance cute? This tiny rice cooker doubles as a slow cooker. It's tough enough to cook up hearty meals like turkey chili and chicken soup, but its overwhelming cuteness is the real selling point.
At 8.5 inches in diameter, it won't take up a huge chunk of space, so you can buy it for your favorite college student or studio dweller. And the rice-making instructions couldn't be simpler: Just pour in water and grains, turn it on, wait a bit, and voilà, carbs! (In terms of mental effort required, it might actually be easier than Seamless.) It comes in other colors, but the rest don't matter because you'll definitely want it in pink.
If you buy something through our links, New York may earn an affiliate commission.