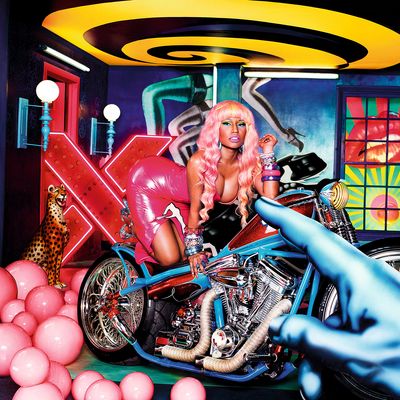 Photo: David LaChappelle Studio/Courtesy of TASCHEN​
Eleven years ago, photographer David LaChapelle left the continental U.S. and his life photographing the biggest stars alive to live on a farm in Hawaii, with the intention of staying there. LaChapelle, who was first hired by Andy Warhol and photographed everyone from Marilyn Manson to Hillary Clinton, was known for his slick, larger-than-life photo creations. Now he's back in the public eye, publishing the final two installments of a career-spanning anthology that he began in 1996 with LaChapelle Land. His work is saturated, dramatic, and often surreal — somewhere between a collage, a pin-up, and a painting.
LaChapelle was never really gone — he said it was only six months before he got a call from a gallery wanting to do a show. He still lives on the farm in Hawaii. But lately he's been more under-the-radar. This week? He finished out his anthology by releasing books four and five: Lost + Found Part I and Good News Part II. "Good News as a whole is about the world today and the people that make up the world we live in," LaChapelle told the Cut. "It has a narrative, and Lost + Found leads into Good News. The order of the photographs is important to me. There are these stories of these aspects of life and my consciousness that I believe others will connect with as well."
The title for Good News is inspired by his first-ever gallery show in New York, also called "Good News." Lost + Found is more reflective of celebrity culture today and features everyone from Wikileaks' Julian Assange to the Kardashian family. Click through to see Lady Gaga covered in bubbles and Amy Winehouse remembered.
Tonight, on December 14 from 6 to 10 p.m., David LaChapelle will sign copies of his new books at TASCHEN at 107 Greene St.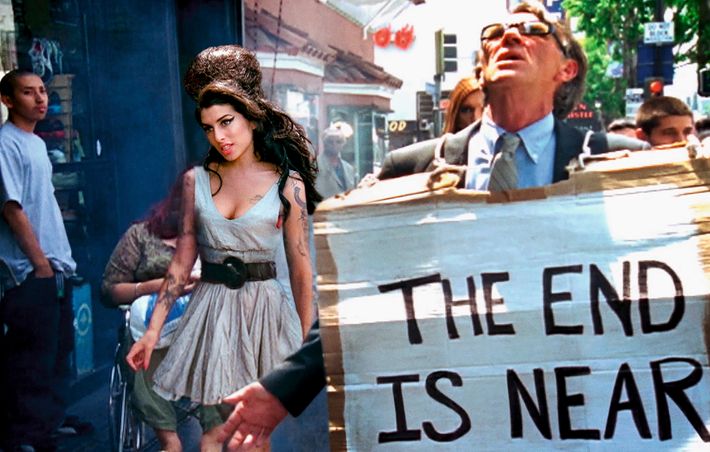 Amy Winehouse, Fallen friend on the walk of stars
Lost + Found. Part I.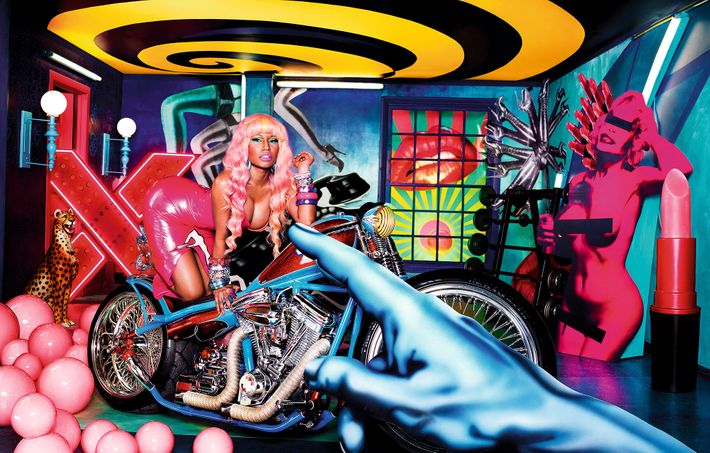 Nicki Minaj, Superbass
Lost + Found. Part I.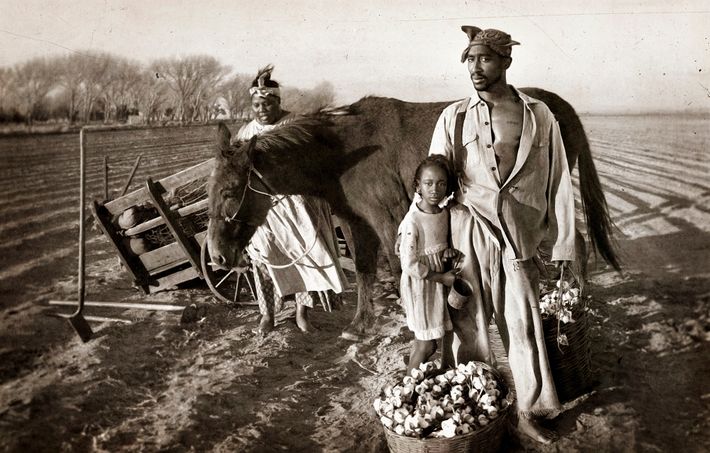 Tupac Shakur, Still I Rise
Good News. Part II.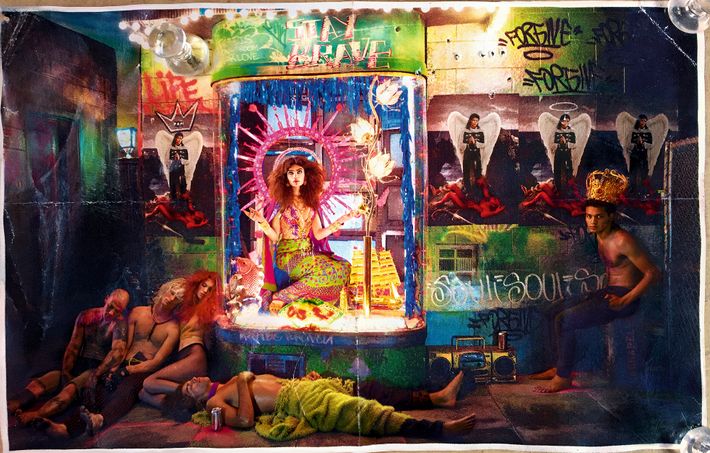 The Eyes of Men are Closed, the Scared have locked their Doors
Good News. Part II.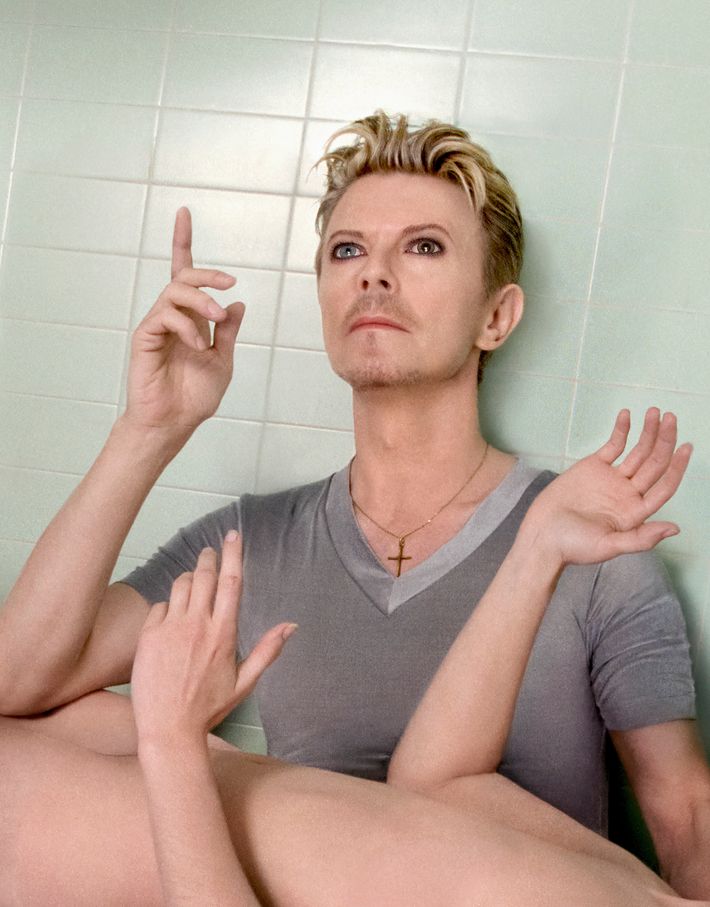 David Bowie 1947-2016 "And the stars look very different today" —David Bowie. 
Lost + Found. Part I.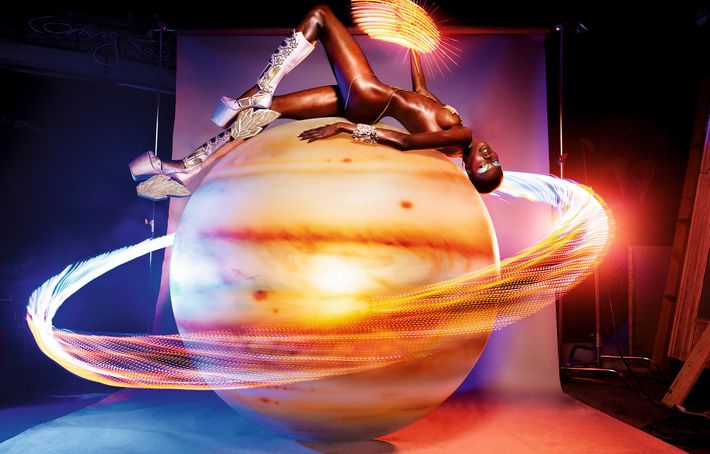 Graceful Planet
Lost + Found. Part I.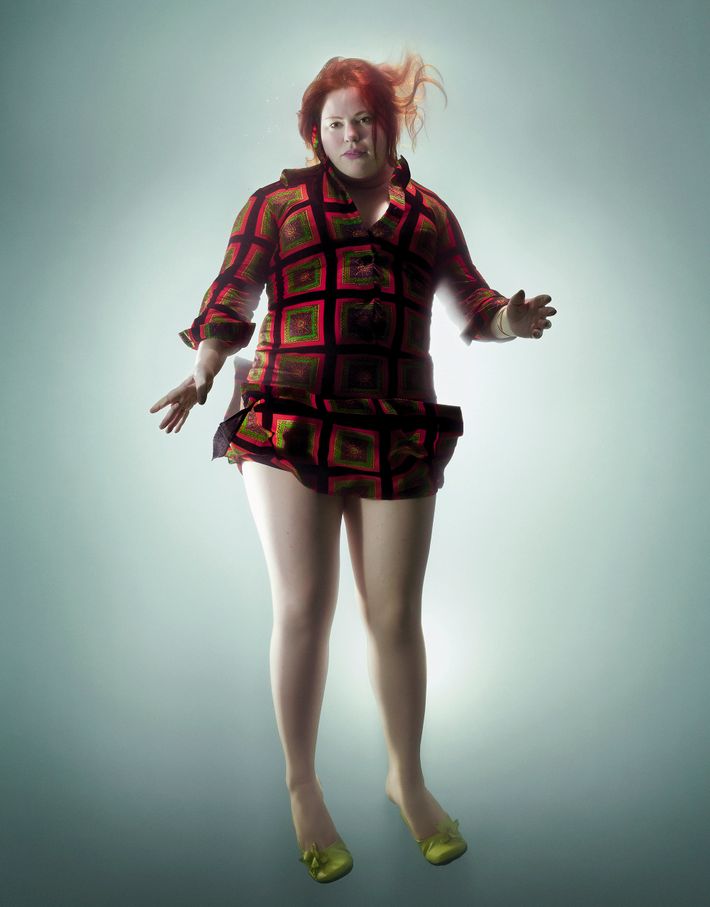 Awakened: Hannah
Good News. Part II.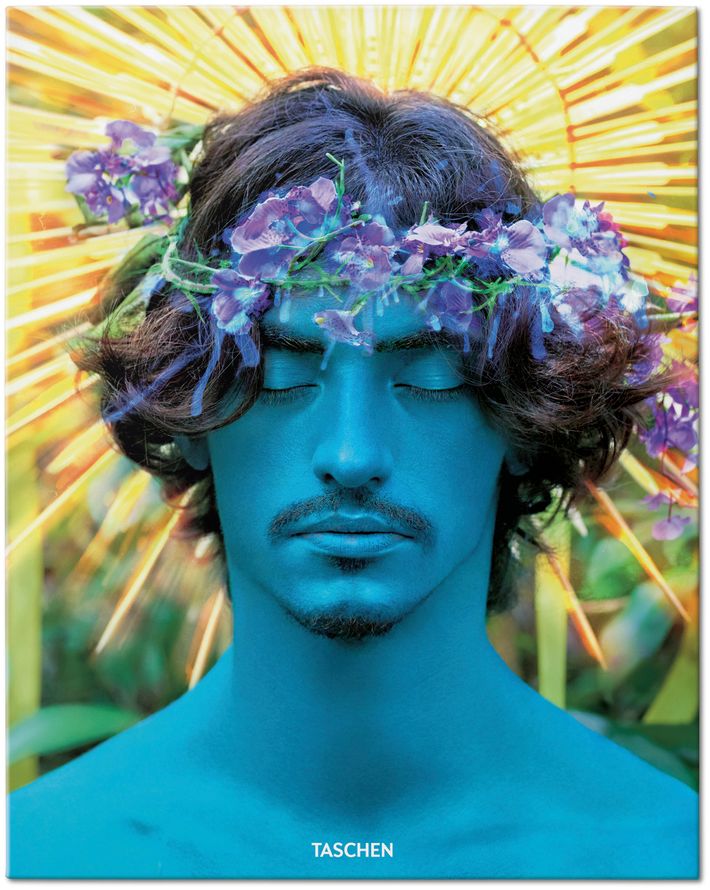 Cover
Good News. Part II.