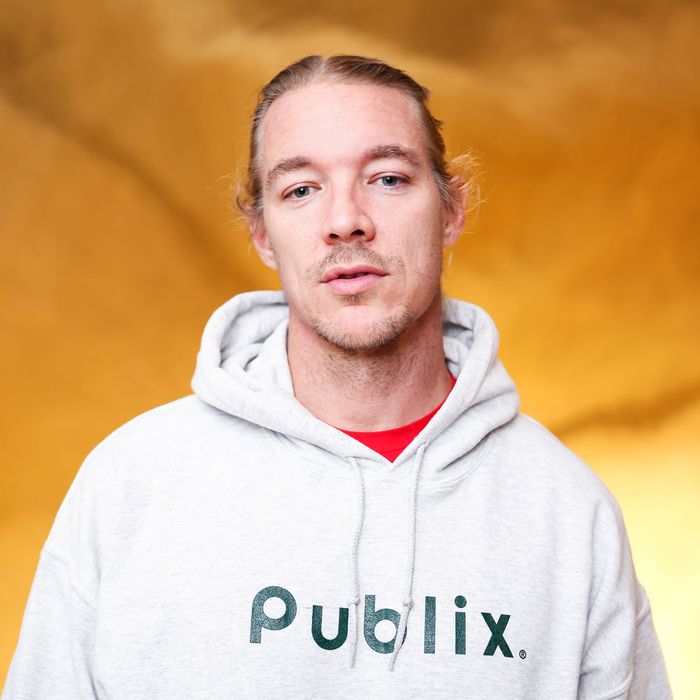 Diplo!
Photo: Carl Timpone/BFA.com/Carl Timpone/BFA.com
Welcome to This Party Had Everything, our recap of the wildest or most beautiful party look from last night.
This party had everything: large gold mirrors, more mirrors in the shape of the United States, a giant penny-farthing … and look who just walked in, is that a Florida dad? No, it was Diplo wearing a supermarket-chain sweatshirt! Normcore from the grocery store Publix! Plus, if you like Jeremy Scott, he was there in a hat with the brim flipped so far up it almost looked like a tiara. They partied together at ICA Miami and W Magazine's private dinner on Tuesday. I love parties!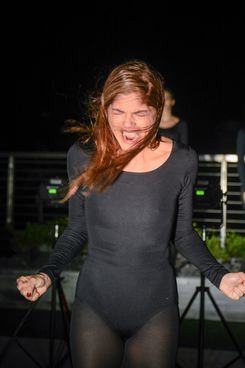 Runner up for best look (because you can never have too many) goes to Selma Blair at the presentation of actress and artist Tara Subkoff's performance piece Synaptic Fatigue/Deer in the Headlights. Blair screamed and wept wearing a black leotard, tights, and red nail polish — all in the name of raising awareness about sexual harassment. The leotard and tights ensemble is very reminiscent of Warhol's famed party-girl muse Edie Sedgwick, but the event itself was even more important: Subkoff, who has accused Harvey Weinstein of harassment, asked 17 women cast for the performance to think of a moment when they were abused by a man, and to hold onto that emotion for an hour throughout the art piece. So here's the thing: At Art Basel this week, you could walk into a chic dinner with influencers in nice midi skirts, but also stumble upon a powerful, politically charged gathering of women. Super meaningful. I love parties!