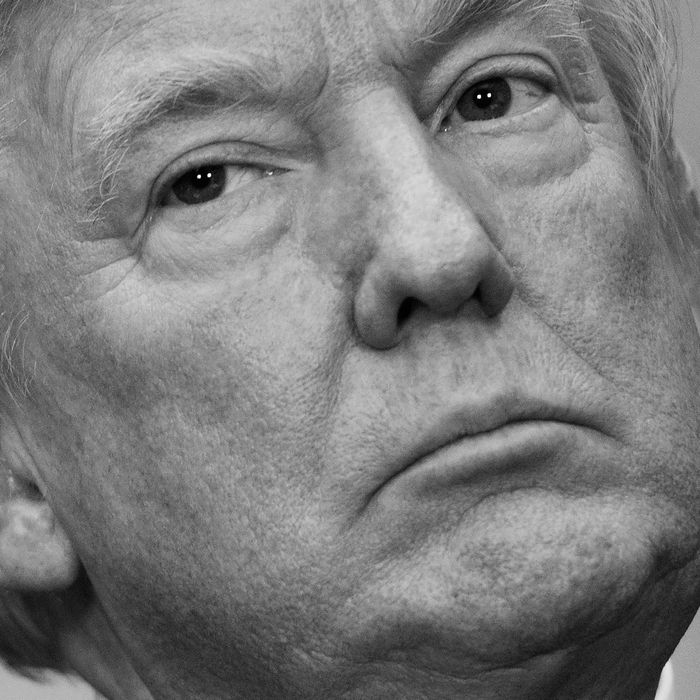 Donald Trump.
Photo: Saul Loeb/AFP/Getty Images
When it comes to the sexual assault and harassment allegations against Donald Trump, the president seems to have a rotating roster of people he blames. Sometimes, it's the media. Other times, it's the women themselves. And on Twitter on Tuesday morning, Trump made it clear that today's scapegoat is the Democrats.
"Despite thousands of hours wasted and many millions dollars spent, the Democrats have been unable to show any collusion with Russia - so now they are moving on to the false allegations and fabricated stories of women who I don't know and/or have never met," Trump wrote. "FAKE NEWS!"
Trump, of course, is referring to the renewed interest in the sexual-misconduct allegations against him in light of the recent #MeToo movement. The president has been accused of sexual assault by at least 19 women. As powerful men lose their jobs and resign from office in the wake of sexual-harassment allegations, many people — including Democratic senators Kirsten Gillibrand, Cory Booker, and Bernie Sanders, to name a few — have suggested Trump should resign as well.
Who will he blame next?