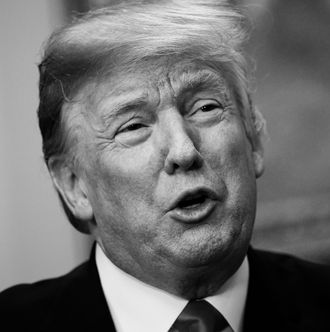 When you're the birthday boy.
Photo: Mandel Ngan/AFP/Getty Images
Sometime on October 19, presumably in between chugging Diet Cokes, President Donald Trump signed an absentee ballot for the New York City mayoral election. We don't know who he voted for, but we do know that he got one very crucial thing wrong: his dang birthday.
The New York Daily News reports that, upon reviewing his ballot application, they found he listed his birthday as July 14, 1946. He was in fact born on June 14, because of course he's a Gemini.
Meanwhile, Melania Trump reportedly didn't sign her ballot envelope, Ivanka didn't mail hers until Election Day, and Jared Kushner didn't bother mailing his in at all. Great work all around, team.