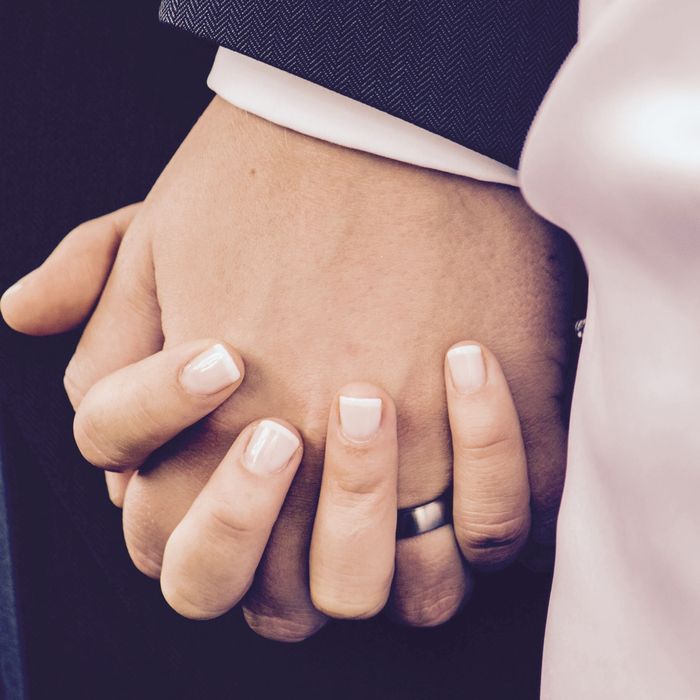 Love, marriage, and drama.
Photo: Sharlene Nallamuthu/EyeEm/Getty Images
If you happened upon this weekend's New York Times "Vows" column, you might naïvely assume that the juiciest part of the story is that a horse named Bling Bling served as the wedding's ring bearer. But oh, what a mistake that would be!
In reality, Sunday's column contains essentially every Lifetime movie plot you could possibly imagine — from murder to short-term memory loss to sigh, love. At the start, the Cumming, Georgia, wedding between Sarah Ward and Jonathan Rupp sounds like a sweet and simple country affair. But very quickly, the "Vows" column takes a dramatic turn.
First, we find out that the horse Ward owned and loved through her teenage years "was unpredictable and difficult, however, and once threw her late mother, Diane Ward, so hard that it seemed to permanently affect her short-term memory." What!!! Then, a dead opossum leads to a far more shocking plot twist:
That night, after [Rupp] had shoveled away the opossum remains and hosed off the blood, she talked with him about her parents, the story that anyone might know if they simply Googled their names. In 2011, her father had been convicted of second-degree murder in the death of her mother and sentenced to 30 years in prison, a high-profile case covered by local and national news media. 
Ahhhh!!!! Who could have possibly seen that coming?!
The column goes on to say that Ward's father has maintained the death was an accident, and that she supports him. And during the reception, her childhood friend even read a sweet letter from her father (who has won an appeal for a new trial and was bonded out of jail in Florida, but could not attend the ceremony).
Of course, the column doesn't touch on some key Lifetime plots — namely adultery or high-school STDs — but still, we're sure the network will option it very soon.