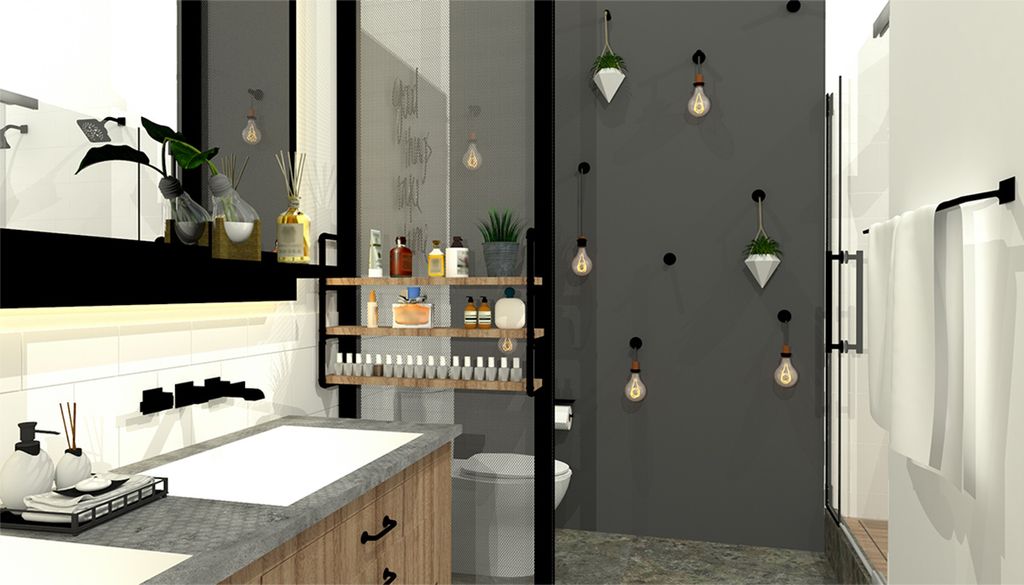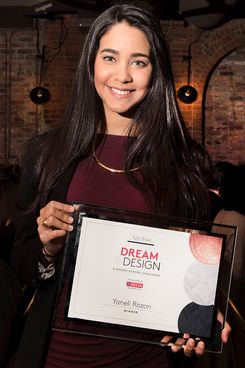 As a designer, Yaneli Rozon says she's always been drawn to "warm spaces" — and she means that literally. Having grown up in the Dominican Republic, Rozon hails from a land of palm tree-lined streets, vibrant ocean vistas, and sun-soaked beaches. When Rozon moved to New York to get her master's degree at the New York School of Interior Design, she sought ways to fuse the vibes of her colorful homeland with the concrete jungle. This juxtaposition shines through in Rozon's design style.
In her winning entry for Dream & Design: A Design School Challenge with New York Magazine and Delta® Faucet, Rozon blended industrial overtones with pops of warmth. Her mood board for the project drew upon unpretentious urban elements — subway-style tile, cement detailing, and matte black finishes on the faucet and fixtures — paired with warm wood, decorative plants, and Edison sconce light bulbs. "Tying simplicity, warmth, and elegance into a space that makes a person feel welcomed is the challenge we all face when initiating a design," says Rozon. "Ultimately, my goal is to achieve balance," she adds.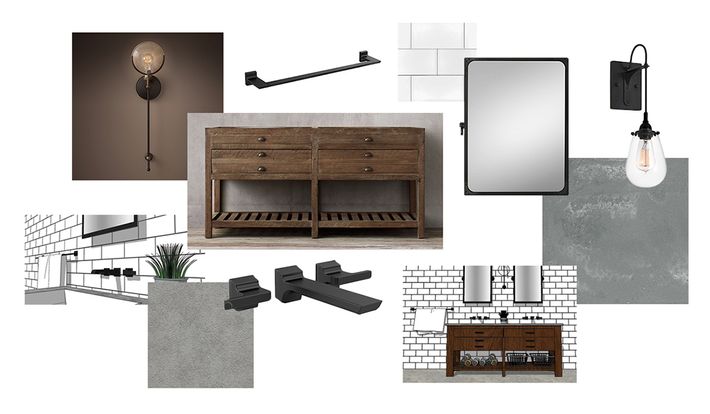 Artistic intuition runs in the family for Rozon. She first became enamored with the world of interior design at the age of ten, when her older cousin enrolled in a college architecture program. Rozon was hooked the second she began flipping through the intricate, geometric designs in her cousin's sketchbook. "I've always had a deep passion for art and design, and for the beauty and aesthetics that evolve out of architecture," she says. Today, Rozon is working on turning this passion into a viable career. She says she finds fulfillment in the knowledge that the designs she dreams up on paper and on screen will one day be part of someone's home.
By blending her worlds — New York and the tropics — Rozon hopes to infuse a sense of comfort into (occasionally cramped) apartment-style living. "I came from a tropical island," she says, "and that's what we want to feel in every space: cozy, comfortable, welcome."
The first step of Rozon's creative process is an exercise in empathy. She puts herself in the shoes of prospective clients in order to visualize the aesthetic and function that will underpin her design. Once she has a handle on a range of potential stylistic preferences, she begins a feverish brainstorming process, writing down all the ideas that come to mind and sketching dozens of first-draft designs. For the Dream & Design Challenge, for example, she created close to a dozen different sketches before landing on the final version.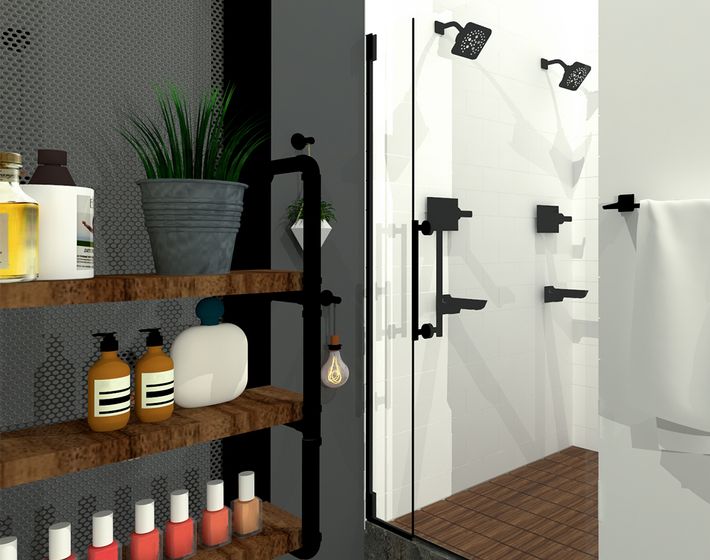 For winning the challenge, Rozon was awarded a $10,000 scholarship. She says she plans to put the money to use towards completing her education. "The one thing most people don't mention when suggesting that you move your whole life to a new country is the cost involved," she says. "This scholarship is going to make it that much easier to focus and further my education." She hopes living in New York will open up a world of possibilities, from improving her English skills to landing potential internships and finding networking opportunities.
As for future ambitions, Rozon hopes to eventually launch her own architecture firm. "I [have a vision to] one day work for myself," says Rozon, explaining that she hopes to be her own boss in the long-term, and build a prestigious company from the ground up. "I'm a free soul," she says.
This is paid content produced for an advertiser by New York Brand Studio. The editorial staff of The Cut did not play a role in its creation.