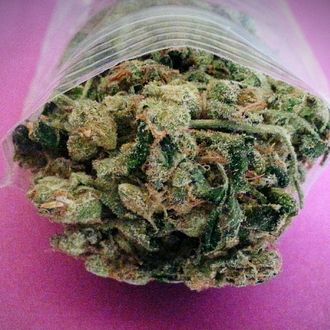 Photo: Christina Hempfling/EyeEm/Getty Images
Your standard grandparent Christmas gifts usually range from cookies to homemade sweaters to the classic cash-in-an-envelope. But an elderly couple from California say they had something a little different in mind this year.
Patrick Jiron, 80, and Barbara Jiron, 83, were driving from their home state to Vermont when they were pulled over for a traffic violation in Nebraska on Tuesday. But when officers checked the bed of their pickup truck, they discovered 60 pounds of marijuana, which they estimated has a street value of $336,000.
The Jirons were arrested and now face felony drug charges.
"They said the marijuana was for Christmas presents," Lt. Paul Vrbka told the York News-Times.
Well, in that case, maybe somebody just ruined Christmas.