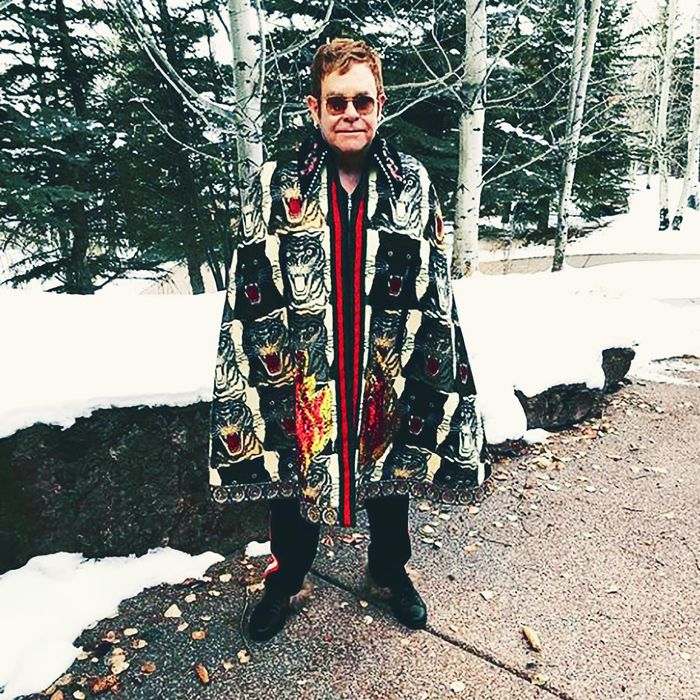 Elton John.
Photo: Courtesy of Twitter/eltonofficial
While the rest of us have been heeding the call of hygge by wearing more blankets around our apartments than usual, Sir Elton John took to Twitter on Wednesday to show us what our attempts at coziness have been missing: expensive tigers.
The iconic singer posted a picture of himself wearing a Gucci (of course) tiger-print cape with silk lining and a studded collar in Aspen, Colorado. People notes that a similar version of the cape retails for $4,665. Can't wait to max out all our credit cards to incorporate tigers into our cozy lifestyles.