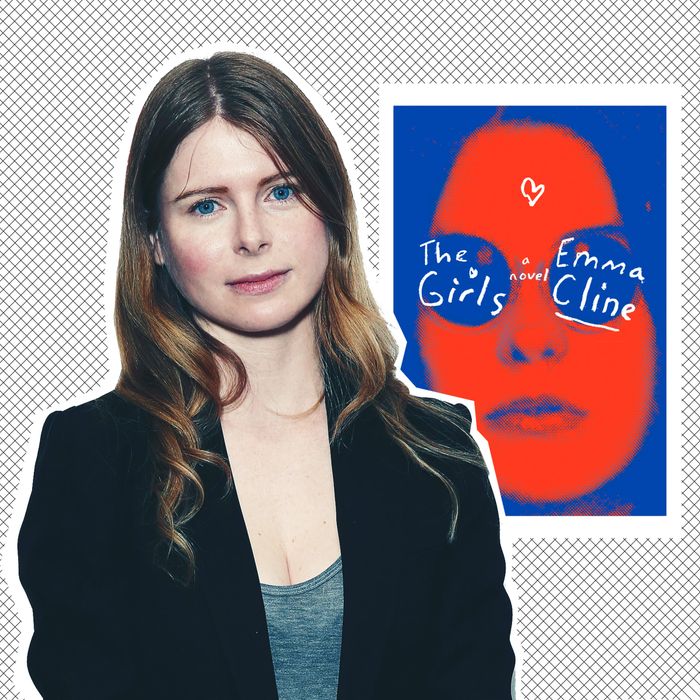 Emma Cline's
The Girls
.
Photo: Getty Images
Turns out Lisa Bloom isn't the only super-lawyer whose progressive credentials have been tarnished by involvement with the Weinstein case.
Lawyer David Boies — widely viewed as a progressive hero for representing Al Gore in Bush v. Gore, as well as championing the rights of gay couples in California — recently came under fire for tactics his firm used while representing Harvey Weinstein, including hiring private investigators to discredit Weinstein's accusers based on their personal sexual histories. Based on a new report from the The New Yorker, it appears that Boies may have used a similar tactic to discredit novelist Emma Cline, who is currently embroiled in a lawsuit with an ex-boyfriend over her best-selling novel The Girls. 
The Girls, 28-year-old Emma Cline's debut novel based on the Manson family killings, was one of the most-buzzed-about books of 2016. Shortly after the book's publication, The New Yorker reports that Cline's ex-boyfriend Chaz Reetz-Laiolo, with Boies as his lawyer, announced his plan to sue Cline for allegedly plagiarizing sections of his writing, as well as spying on him via spyware she had installed on a computer they both used, and which Reetz-Lailo later bought from Cline. Boies Schiller (Boies's law firm) claimed Cline owed him almost $2 billion in damages.
Cline, for her part, denied the accusations of plagiarism, and said that Reetz-Laiolo had cheated on her and emotionally and physically abused her, and the spyware was used to protect herself.
Here's where things get even uglier: In May, Boies sent a draft of a complaint that he threatened to file in court if no agreement were reached, which included a section titled "Cline's History of Manipulating Older Men." Ostensibly used to serve as evidence that Cline was "not the innocent and inexperienced naïf she portrayed herself to be," this part of the complaint included 13 pages of "explicit chat conversations with lovers, including one in which Cline had sent a naked photo of herself (the photo was blacked out in the letter) to a boyfriend, explicit banter with people she'd met online, and snippets of her most intimate diary entries." An attached letter contained even more graphic details, accompanied by screenshots, alleging that Cline had "engaged in random sexual encounters with strangers she met on Craigslist"; "frequently participated in sexual chat groups in which she, inter alia, posted pornographic 'selfies' "; and "authored pornographic 'stories.'"
Cline and her lawyers see this as a clear attempt to intimidate Cline, with the implied threat that if she did not give Reetz-Laiolo a massive payout, her most private sexual thoughts would be broadcast to the world in a public court filing. While lawyers often use whatever they can in an attempt to discredit a client, it's widely viewed as unethical to use an individual's personal sexual history to embarrass him/her when it is barely relevant to the dispute at hand.
"It was content that was completely inappropriate and ludicrous, just based on how sexually graphic it was, to put in a complaint," said Cline's attorney Carrie Goldberg. She added that when she met with Boies, she attempted to explain the concept of slut-shaming to him, which he said he was not familiar with.
After Boies came under fire for how his firm went after Weinstein's accusers, the section about Cline's sexual history was taken out as a "gesture of good faith." This week, both Cline and Reetz-Laiolo (with Boies's name removed from the complaint) filed dueling lawsuits. Reetz-Laiolo's suit left out the sexual content, while Cline accused Reetz-Laiolo of attempting to "extract millions of dollars by intimidation and threat."