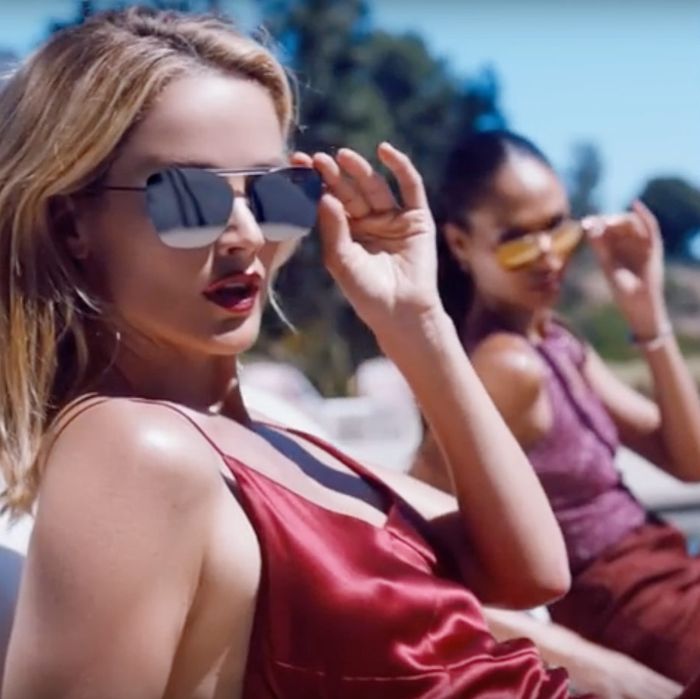 Photo: Courtesy of Estee Lauder
What is the opposite of shivering in a cold apartment, wearing multiple pairs of socks and possibly sexy long johns? It might be the world imagined by Estée Lauder's new video for their Pure Color Envy Paint-On Liquid LipColor. Supermodels Joan Smalls, Carolyn Murphy, Fei Fei Sun, and Hilary Rhoda dance by pools and in swanky restaurant to the tune of "Our Lips Are Sealed," while wearing slinky slips and glittery tank tops. So pretty. So carefree.
Warm weather fantasies aside, the lip colors are pretty inventive. The new product was released two weeks ago and comes in three finishes: matte, vinyl, and metallic. You may or may not be able to jet to California, but you can purchase the new lipsticks for just $28 and at least re-create the lips (which may be the best part). Smalls wears Burnt Raisin and Naked Ambition; Rhoda wears Juiced Up and Controversial; Murphy wears Scream Sexy; and Sun wears Liquid Desire. Watch the video below.