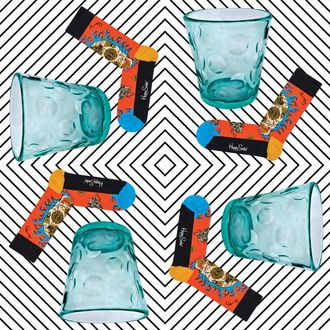 What's new in New York stores.
IRL
Everlane, the online-only wardrobe-basics company whose CEO, Michael Preysman, swore he'd never open a brick-and-mortar, opened in Nolita (28 Prince St.).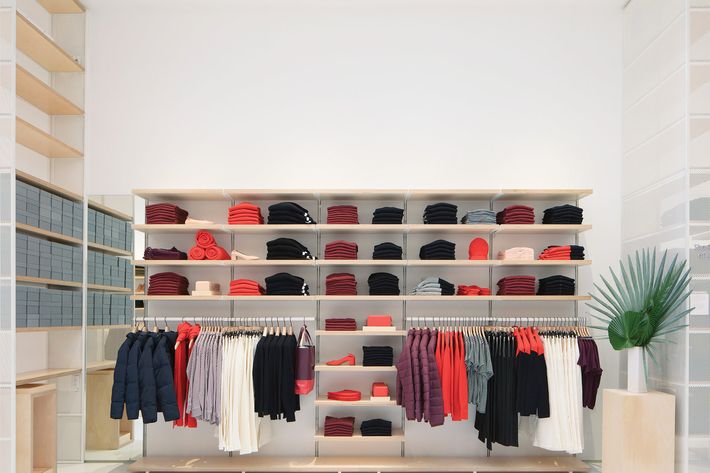 "We said we'd never have a physical store, but we found out from doing pop-ups that allowing people to touch our fabrics makes a difference in their likelihood of buying. We have seven fitting rooms — a lot for 2,000 square feet. And instead of people waiting to try things on, we give out buzzers that vibrate when a room is ready. We did that because the notion of having 'lines' feels — well, even though we have long ones to get into the store at the moment — a bit old-fashioned."
Cluster
Kick Axe, New York's first ax-throwing studio, has joined Gowanus's indoor-sports district.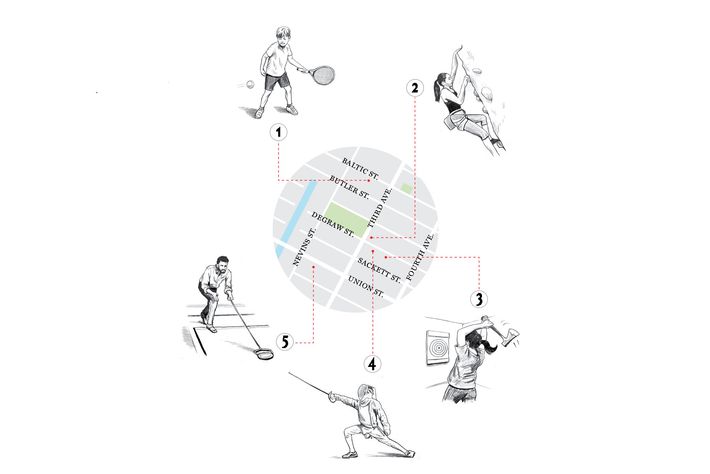 1. Court 16 (526 Baltic St.): Tennis classes for members ages 3 to 14 (from $700); Friday movie nights on the court (from $30).
2. Brooklyn Boulders (575 Degraw St.): 22,000 feet of climbing space; kids' classes that promise to leave your 7-year-old "fully #woke" (from $49).
3. Kick Axe (622 Degraw St.): An hour of ax-throwing in a lodge-esque setting ($28); waffle fries ($5) from Stuf'd Food Truck; a selection of Pop-Tarts.
4. Brooklyn Fencing Center (600 Degraw St.): Lessons held in Olympic-size strips (from $199 a month); introduction-to-fencing birthday parties (from $400).
5. The Royal Palms Shuffleboard Club (514 Union St.): Shuffleboard on one of Royal Palms' ten courts ($40); a full bar with drinks named after famous shuffleboard players, e.g., the Stan McCormack Singapore Sling ($12).
2x2: Flashy Ice Buckets
For stowing Champagne.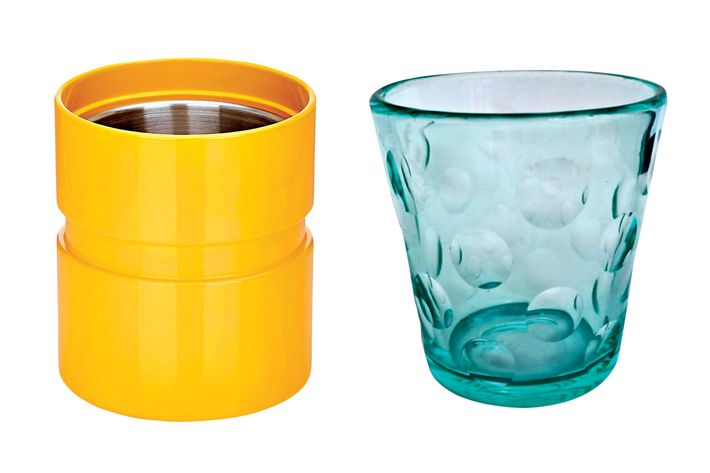 Over $200
Lid: The Lacquer Company ice bucket, $275 at barneys.com.
No Lid: Orrefors Champagne bucket, $285 at onekingslane.com.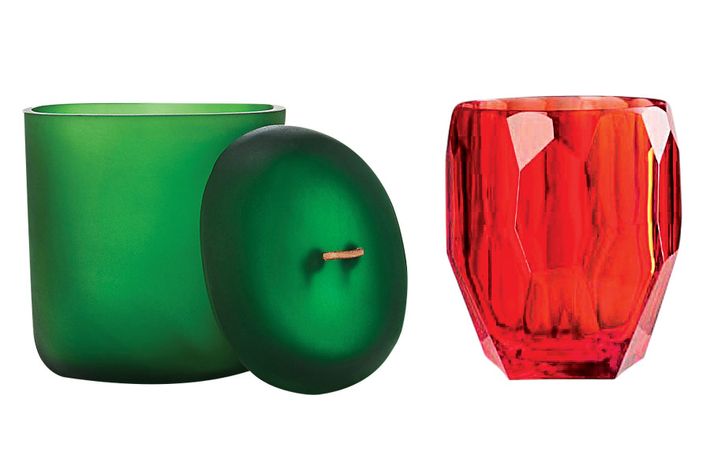 Under $200
Lid: Lidded ice bucket by Tina Frey Designs, $191 at us.amara.com.
No Lid: Mario Luca Giusti Antarctica ice bucket, $175 at us.amara.com.
Ask a Shop Clerk
Happy Socks brings its super-bright socks-and-underwear emporium to Soho (448 W. Broadway).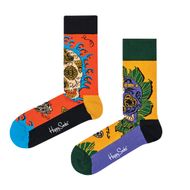 How do you help people shop for socks?
"We ask questions — 'Are you into color?' 'Is this for work?' — to figure out their personality. We try not to assume what someone wants based on what they're wearing, because they might come in wearing something plain and then want the brightest socks we have. If someone seems overwhelmed, I show them our Big Dot socks ($12). Everyone can like that pair." —My Johansson, retail manager
Moving In
James Dyson opened Dyson Demo, where customers can give the company's hair dryers and vacuums a whirl (640 Fifth Ave.).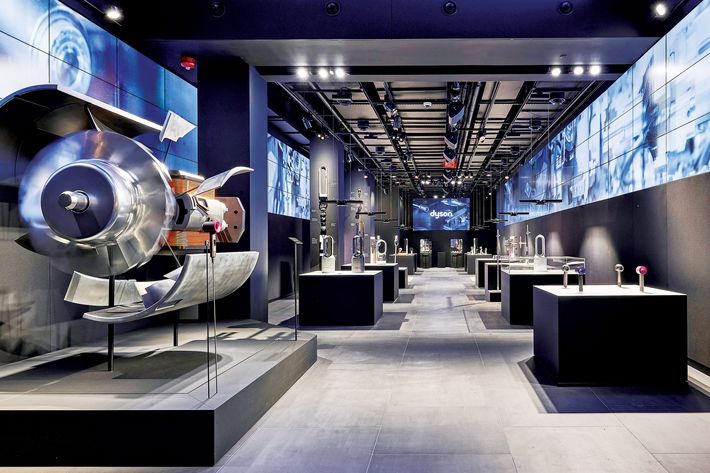 "We have the products on pedestals as you walk down, a bit like a museum. But you can use all of them. We have our purifier in an acrylic case, which we fill with smoke so people can see how it clears it up. And you can try our vacuum cleaners on 64 different kinds of debris: Cheerios, sprinkles, pasta, pet hair. We have a washing station and two styling stations, so people can test out our hair dryers — though at the opening party, the women didn't seem to want to get their hair wet."
Top Five
The luxe-streetwear company Kith opened Kidset, its first kidswear brick-and-mortar, in late November. Store manager Maria Diaz picks her favorite baby Nikes and collectible crayons (64 Bleecker St.).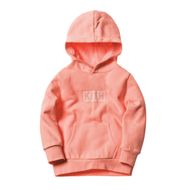 "Whenever we have this hoodie ($65) in, it sells out in a day or two, because 11- and 12-year-old boys want to wear our logo and don't fit into the adult sizes yet."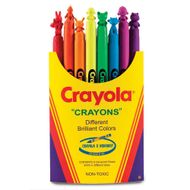 "These are collectible plastic crayons by Crayola and Kidrobot ($60). People think they're real, but when I tell them they're not, they like that even more."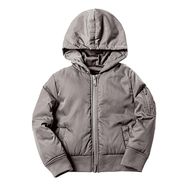 "The cutest thing ever is this Rap ABC book ($24): B is for Biggie, J is for Jay-Z. I've had customers who don't have kids buy a copy, to save it for when they do."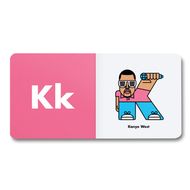 "We sell an identical version of this Astor bomber ($120) in the adult store, so parents will come in to get this for their kids so they can match their fly."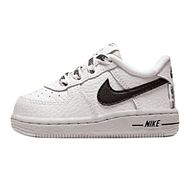 "We carry these iconic Nike Air Force 1 sneakers in infant sizes ($45), which is cool because who doesn't want to learn how to walk in Air Force 1s?"
*This article appears in the December 25, 2017, issue of New York Magazine.