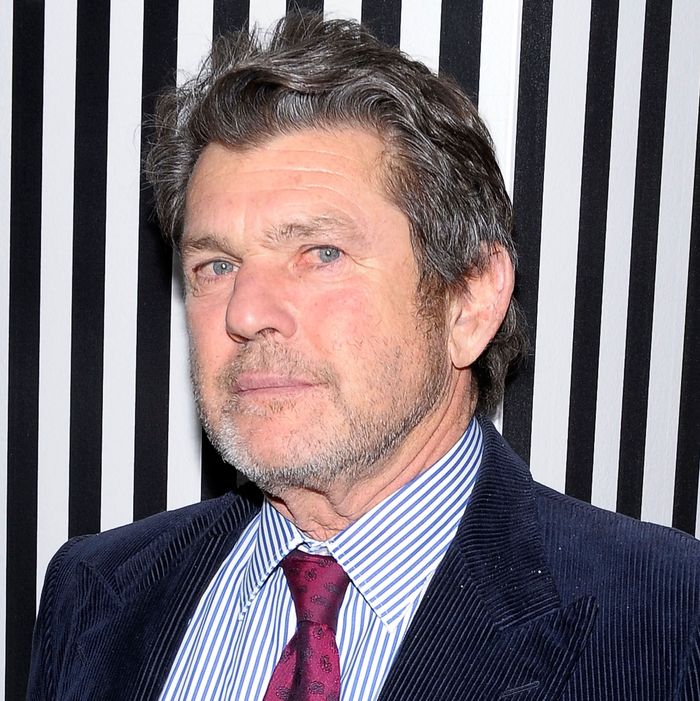 Rolling Stone
founder Jann Wenner.
Photo: Michael Loccisano/Getty Images for MOMA
A man named Jonathan Wells is claiming that Jann Wenner sexually assaulted him more than 40 years ago, and that the Rolling Stone founder subsequently offered him a job after the encounter. In a new report from BuzzFeed News, Wells alleges that during a night of partying with a group of people in Wenner's apartment, the two men ended up alone in the study where they drank alcohol, did cocaine, and talked about Wells's life. Wenner allegedly started "dangling the idea of a job" at Rolling Stone in front of him, a place Wells strongly hoped to work. Wenner then allegedly called a female prostitute to join them, and after she departed, Wells says, "I was lying back and he put himself on top of me." He added, "He was kissing me, but you know, normal stuff, kissing my chest. I remember him putting his penis in my mouth. I remember him sucking me, going down on me. I remember his hair on my stomach."
Wells alleges there were two more consensual encounters between them in the weeks after the alleged assault. During that time, Wenner offered Wells a job as director of Rolling Stone Press, which Wells accepted. Wenner allegedly pursued Wells off and on for months after he took the job, inviting him to dinner and asking to spend time with him. Wells declined, saying he "knew what that meant," but did not want to continue a sexual relationship with his new boss. Wenner eventually relented, and Wells was fired in 1985 because of organizational restructuring of the Press department.
Friends of Wells, his sister, and his lawyer all corroborated his account of the alleged assault, saying he told them about it around the time it happened. He also told his wife about it before they married in 1986. In a statement to BuzzFeed News, Wenner said his sexual relationship with Wells was entirely consensual. "I am completely surprised by these allegations, as we have remained friends for almost 35 years since then," read the statement. "I sincerely believed our relationship was totally mutual and consensual — absolutely, and without question. I am saddened to hear this is his memory of that evening, because it is different than mine."