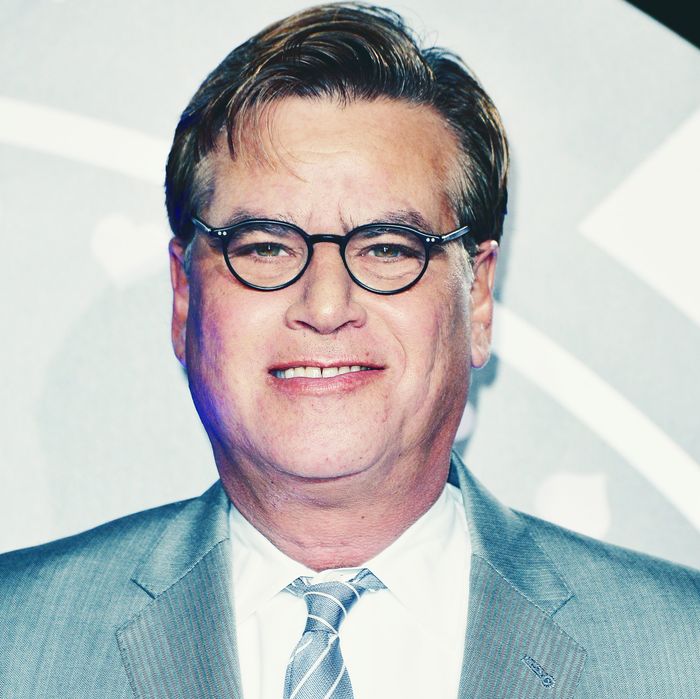 Aaron Sorkin.
Photo: Jeff Spicer/Getty Images
We finally know how the #MeToo movement might have been handled in an Aaron Sorkin walk and talk. On Thursday, the writer and director of shows like The West Wing and The Newsroom spoke to CNN's Christiane Amanpour about what he called the "biblical wave" of sexual-assault allegations. Sorkin said he was "horrified and heartbroken" for the alleged victims, but added:
I'll read from time to time that all of the alleged victims deserve to be believed, that all of the women deserve to be believed, and I don't agree with that. I think that all of the women deserve to be heard, I think that all of the women deserve to be taken seriously, but I think that the accused deserve to be heard and taken seriously, too. Otherwise, what we have is a mob.
Sorkin also warned that the #MeToo movement risks petering out if "those who are opposed to progress in this area sense that we're being picayune about stuff," and that not only must men join women in the fight against harassment, they must be allowed in.
"It can't be 'women good, men bad,'" Sorkin concluded. "People need to recognize we're on the same team."
Watch the interview below, and for the full effect, try to picture Sorkin and Amanpour hurrying breathlessly down a crowded hallway.