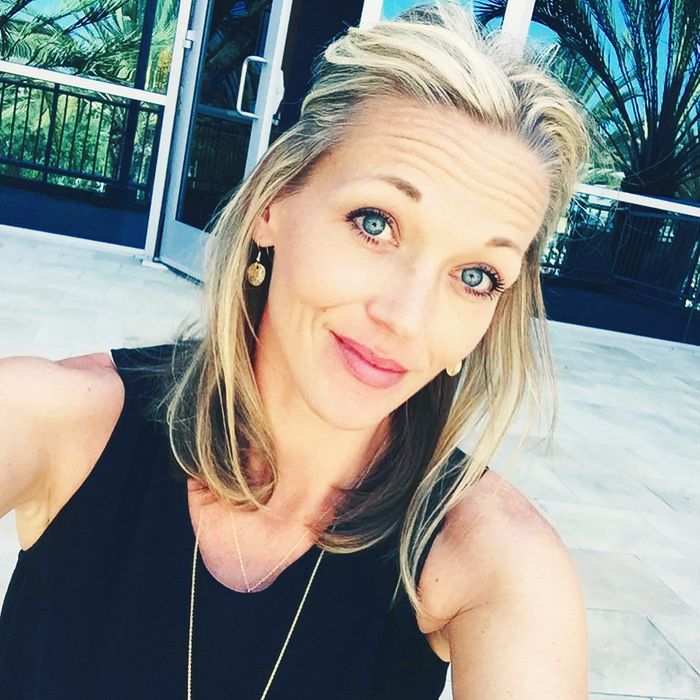 Addie Collins Zinone.
Photo: Courtesy of Facebook/azinone
Following Matt Lauer's firing from the Today show for sexual harassment in late November, other women have filed complaints against the longtime anchor. His history of repeated bad behavior was recounted. And now, a former Today production assistant has come forward to Variety with her story of a secret relationship with Lauer back in 2000.
Addie Collins — now Addie Zinone — started working at Today as an intern in 1999 and then became a production assistant. In July 2000, she was about to leave the show to take a local anchor job in West Virginia when she says Lauer began to comment favorably about her appearance in their internal messaging system. (For instance: "OK…NOW YOU'RE KILLING ME…YOU LOOK GREAT TODAY" and "A BIT TOUGH TO CONCENTRATE.")
Zinone, then 24, says Lauer, 40 and married, asked her out for lunch and she saw it as a chance to get career advice.* She says that he flirted with her and then invited her to meet him in his dressing room — prompting the first of several sexual encounters they had over the course of a month.
Here's how she described it:
The situation really took its toll on me. I changed physically. I changed emotionally. Fear crept into my life. I became unsure of myself. Any confidence I had was gone. For him, it was a conquest. One afternoon, he told me to come see him in his office. I thought he was finally going to talk to me and encourage me professionally. I wanted to hear from him that I could succeed in West Virginia. I sat across from him, and he pushes a button from his desk and the door shuts. It was embarrassing, because his secretary was sitting outside. He wanted to do stuff. I was like, "No. I'm so in over my head. I'm not a performance artist."
Upon leaving the show, a National Enquirer reporter approached Zinone trying to get information on the relationship. When she told Lauer about it, she says he asked "who did you tell?" and then "completely ghosted" her. She also believes that it's the reason why, years later, she was not allowed on the show when Maria Menounos wanted to run a segment on her work at the time.
"Even though my situation with Matt was consensual," Zinone wrote. "I ultimately felt like a victim because of the power dynamic."
Read her full account, here.
*This original version of this article incorrectly stated that Zinone asked Lauer to lunch.