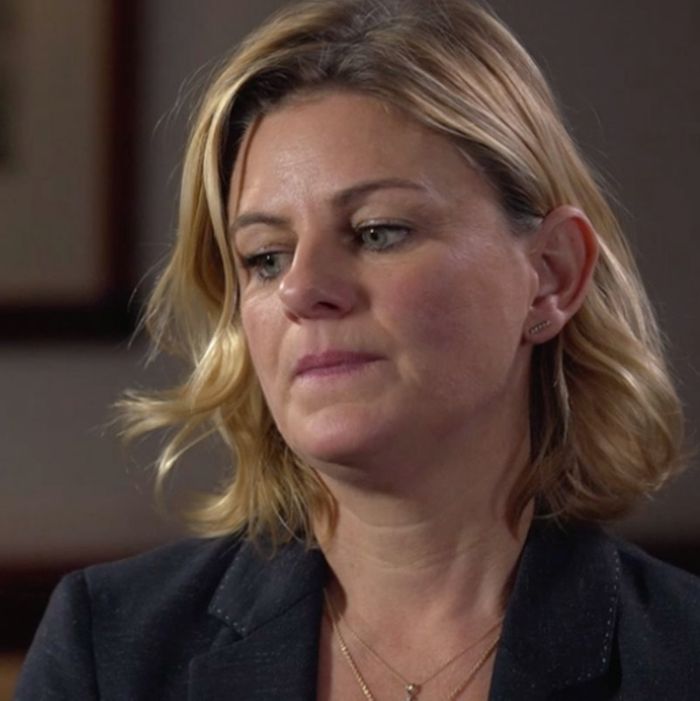 Harvey Weinstein's former assistant Zelda Perkins has given her first televised interview to BBC's Newsnight.
Perkins, who was Weinstein's assistant in the late 1990s, has alleged that the producer tried to rape a fellow employee at the Venice Film Festival in 1998. Perkins said when she reported the case to her superiors at Miramax, they told her there wasn't much she could do.
"The lawyers made it very clear that we did not have many options," Perkins said. "Because we hadn't gone to the police when we were in Venice, we had no physical evidence, and ultimately it would be two under-25-year-old women's words against Harvey Weinstein, Miramax Film Corp., and, essentially, the Disney Co."
Perkins eventually signed a settlement with Weinstein, which included a nondisclosure agreement that prohibited her from discussing what she knew.
Now she's speaking out, in part, to expose the danger of NDAs.
"The system essentially protected Harvey in this case, but I can guarantee you it protected 100 other people. Because if you have the power and the money to create agreements that cover up a very serious, in this case, crime, criminal action, then I dread to imagine what other things are being covered up."
Perkins wants to see these agreements better regulated. "You cannot have a legal document that protects a criminal," she said.
Weinstein has denied all of the allegations against him, and in a statement to Newsnight, Weinstein's lawyers reiterated their denials. Police in New York, Los Angeles, and London are currently investigating Weinstein for sexual assault.
Watch the full interview here.