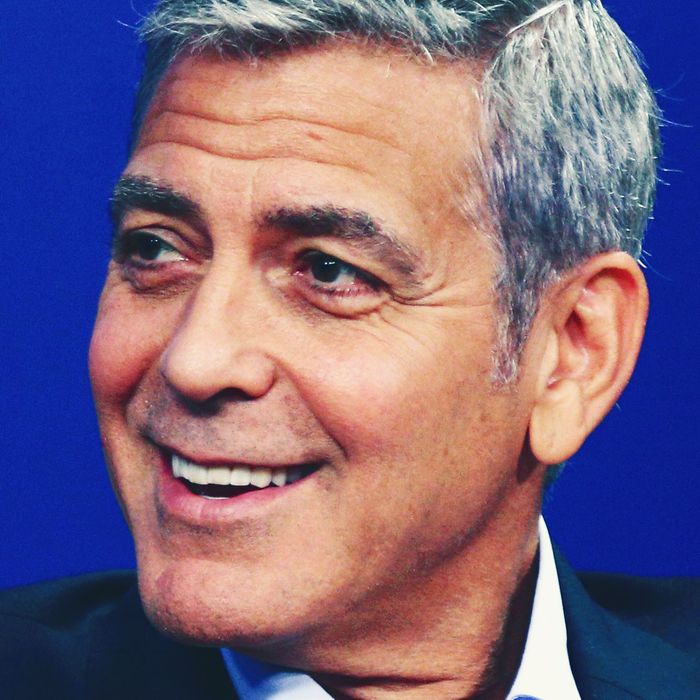 George Clooney.
Photo: Rich Polk/Getty Images for IMDb
We all have favorite gifts given to us by friends over the years: a framed photo of the two of you together, a handmade trinket, a glass that says "It's Wine O'clock" in Curlz MT. For George Clooney's 14 best friends, it's probably the mysterious bag filled with $1 million in freaking cash that he gave them that one time in 2013.
Rande Gerber (Mr. Cindy Crawford) boasted of Clooney's generosity on MSNBC's Hardliners, saying that the actor invited their group of friends to his house for dinner one night. When they got there, they found black luggage bags waiting for each of them at the table.
After giving a speech about his gratitude for all of them, he had them open the bags. "We open it up, and it's a million dollars in $20 bills. Every one of us — 14 of us — got a million dollars. Every single one of us. We're in shock," Gerber said. "He goes, 'I know we've all been through some hard times, some of you are still going through it. You don't have to worry about your kids, you don't have to worry about, you know, school, you don't have to worry about paying your mortgage.'"
We're sure your friends will love the miniature succulents you got them all just as much.