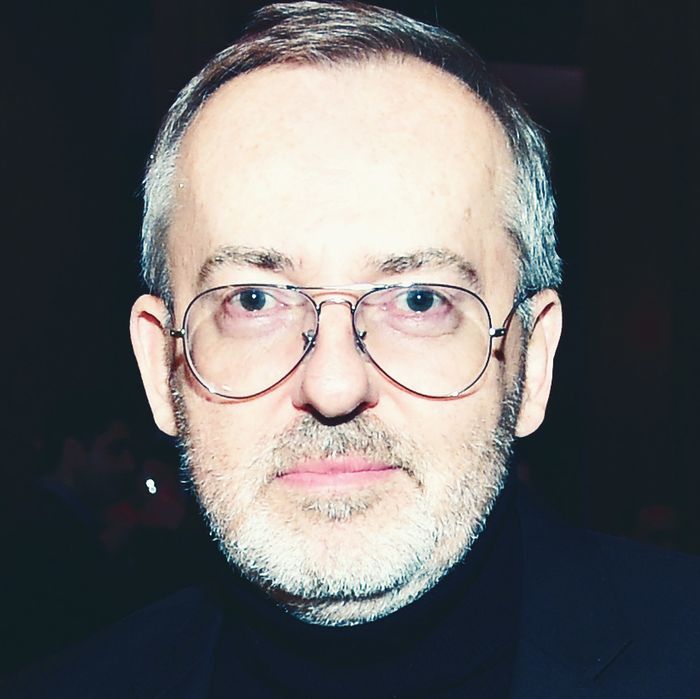 Jim Moore.
Photo: Dimitrios Kambouris/Getty Images for GQ
No one is safe from the Great Magazine Shakedown of 2017, including men's publications.
On Friday, Condé Nast announced that GQ creative director Jim Moore would be stepping down from his position after nearly 40 years at the magazine. 40 years! He will be succeeded by GQ Style editor-in-chief Will Welch in January 2018, remaining on board as creative director-at-large.
"I don't know any one person who's had more effect on the way men dress in America," GQ editor-in-chief Jim Nelson told Business of Fashion. "Jim's is an almost mythic influence. When we threw an anniversary party several years back where Kanye West performed live on stage, even Kanye rapped about the talent and legend of Jim Moore."
Moore joined the magazine in 1979, before it was even acquired by Condé Nast. In addition to his silver aviator glasses frames, Moore's signature became his educational style content. He's also responsible for the classic genre of GQ photo that is men jumping in suits.
This news follows company-wide layoffs at Condé Nast, in which around 80 employees were reportedly let go in November. GQ specifically will also reduce its print frequency from 12 issues a year to 11. Moore himself, however, remains optimistic, and is said to be working on a book.
"I'm sure when you get slightly pushed out of the nest, it's a wobbly feeling — especially for me, it's been my life for four decades," Moore told Business of Fashion. "I'm really excited about staying connected to this but looking out there for other projects."